Amanda Nunes destroyed Ronda Rousey at UFC 207, now she's going after coach Edmond…
Following one year's absence from the sport, Ronda Rousey returned to attempt her big comeback at UFC 207. Facing the reigning champion Amanda Nunes, predictions for Rousey's return fight were divided. Unfortunately for 'Rowdy' and her fans, the ex-champion came a cropper early on. Essentially making it look easy, 'The Lioness' battered Rousey for 48 seconds straight. Turning the tables on the formerly dominant Rousey, it was Nunes who walked away with a sub-minute finish.
Obviously the time away from MMA did not serve Rousey well, but her performance again raises old questions. Returning to Glendale and her coach Edmond Tarverdyan for the UFC 207 fight camp, should Rousey have switched things up? Having already been cast in to the spotlight before and after UFC 193, coach Edmond's credentials have been debated intensely.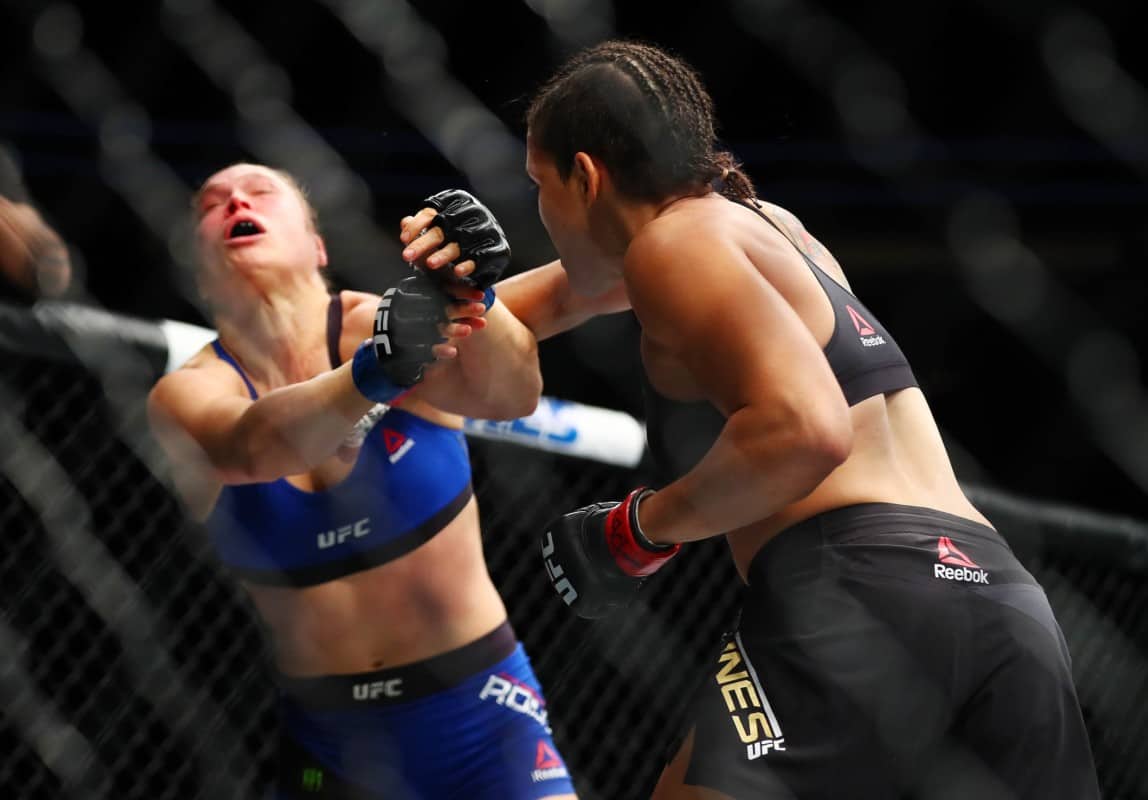 Amanda Nunes Blames Coach Edmond
Even with the assistance of an Olympic boxer in her latest camp, Rousey looked lost in the octagon with Nunes. Only after being rocked many times did she attempt a clinch, and by that time it was far too late. Speaking out about 'Rowdy's' coach, the champ says she feels Edmond Tarverdyan is bad news. As per MMAFighting.com:
"I knew [Rousey] was going to strike with me, because she thinks it because her boxing coach told her she has good striking," Nunes said. "I knew she was going to strike a little bit with me, but when I started to connect with some punches I knew she would want to start to clinch with me."

"Yeah, because she thinks that she's a boxer, you know?" she said. "He like put this thing in her head and make the girl believe in that. I don't know why he did that. She had great judo, and she can go far in this division, but he put some crazy thing about boxing, and her career started to go down. And if I win that, I am the real striker. This is the only thing I wanted to look at him, to say it."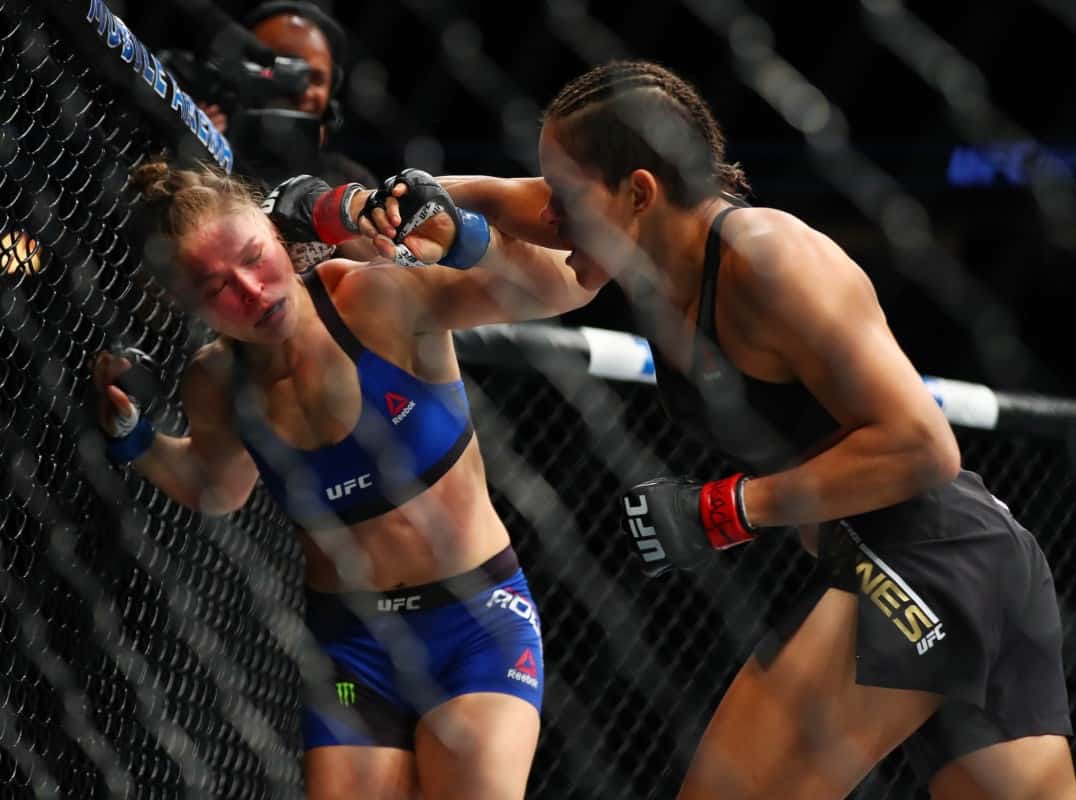 20/20 Hindsight?
Looking back over Ronda Rousey's career, it's hard to deny her incredible influence on the sport. Dd her career begin steadily sliding after she joined forces with Edmond Tarverdyan? Possibly not, but it certainly did when she decided to start striking against far superior boxers. Was this a result of coach Edmond's illustrious stand up training? That's another argument to be had, for now, respect to Rousey for her storied career. Props to Nunes for putting on a dominant performance. Check out this meme that Nunes has reportedly been waiting two weeks to post:

Stay tuned as the debate on coach Edmond will continue…