Ali Abdelaziz Has Misdemeanor Battery Charge Dropped After Buffet Line Brawl With Colby Covington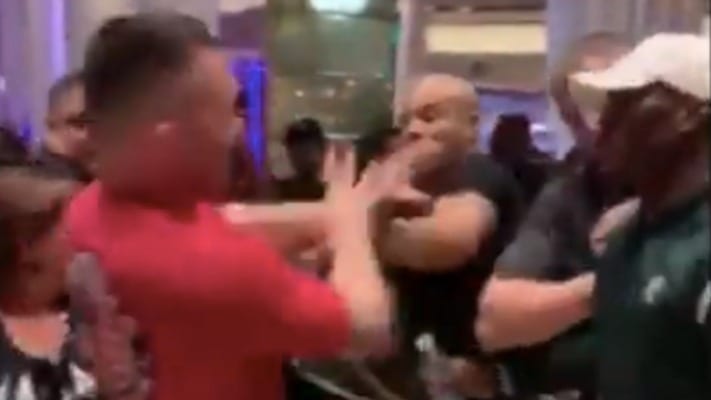 Longtime mixed martial arts (MMA) manager Ali Abdelaziz has had a misdemeanor battery charge dropped stemming from his buffet line brawl with Colby Covington earlier this year, which involved Abdelaziz's client and UFC welterweight champion Kamaru Usman.
MMA Fighting reports that the charge was dismissed after Abdelaziz paid up a $1,000 cash bond instead. Now, however, Abdelaziz has another misdemeanor battery charge to contend with stemming from his physical altercation at a recent Professional Fighters League (PFL) event. A similar outcome is expected for that case as well.
As for Usman, he is actually preparing to defend his 170-pound crown against Covington next. The pair will headline the UFC 245 pay-per-view (PPV) event from the T-Mobile Arena in Las Vegas, Nevada on December 14. Usman and Covington have exchanged trash talk over the past several months, and after several failed attempts to make the fight happen, the date is finally locked down.
Usman is undefeated in his UFC run, coming off a dominant victory over Tyron Woodley to win the welterweight crown. Now, he'll make his first career title defense against Covington, who has looked great on his seven-fight win streak, coming off a big decision win over Robbie Lawler in Newark.
What do you think about Abdelaziz getting his misdemeanor battery charge dropped?