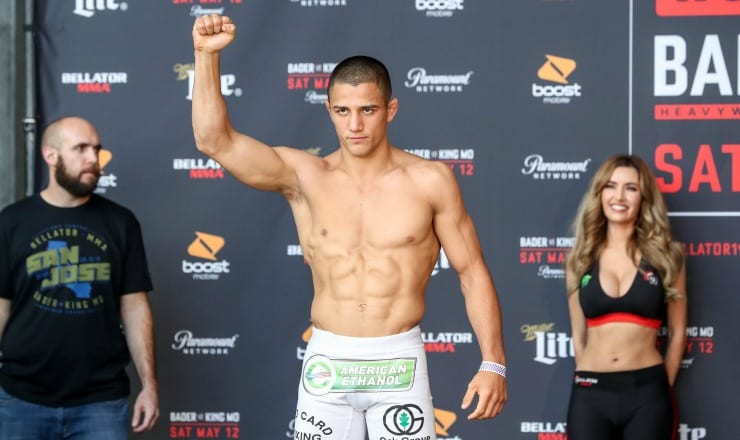 Aaron Pico breaks silence on suffering a loss in his latest fight under the Bellator MMA banner.
Pico suffered a first round KO loss to Henry Corrales in a featherweight bout. This fight served as the co-headliner of Bellator 214 on January 26, 2019 at The Forum in Inglewood, California on Paramount Network and DAZN.
As soon as Pico signed with Bellator MMA back in 2014, there was a ton of hype behind him due to his success as an American freestyle wrestler. Pico had no easy task in his Bellator MMA debut at the Bellator NYC on pay-per-view event against Zach Freeman in a lightweight bout. This fight did not last long and he lost. Since then, he has gone 4-1.
Despite his recent setback, Pico is fired up and expressed his frustration with his performance in this fight during the post-fight presser.
"There's really no excuses to make," Pico said (H/T to MMAFighting). "I felt good out there. My training camp went well. I hit him. I think I have so much power in my hands, I don't realize I knock people down. It happened so fast. Obviously I made a mistake by staying in the pocket too long. It's a 50/50 chance of somebody getting knocked out. That sucks, it sucks bad. But hey, I'm 22 years old, I don't have this figured out yet. It's something that needs to be slowed down for me. I need to use my wrestling a little bit more and we'll go from there. We'll go back to the drawing board."

"I f*cking hate to lose," Pico said. "I hate to lose, it's that simple, whether it's my pro debut or for a world title or whether it's just a regular guy, that's why it hurts so much. There's a lot of stuff that goes into it, you know?"