Fedor Emelianenko's dramatic defeat against Antonio Silva last weekend at the IZOD Center in New Jersey sparked a very heated, and I must admit quite one-sided, debate in Mixed Martial Arts community. Who's to blame for Fedor Emelianenko's two consecutive defeats? It looks like everyone has an automatic answer to this question – Fedor's management, M-1 Global.
People seem to forget that except of being Fedor's management, M-1 Global is a fighting promotion which organizes events all around the world. And just like any promotion, they have to protect their interests, and to defend their main asset, which in this case is "The Last Emperor" Fedor Emelianenko. I won't get any further into discussing how and why Fedor is so important, because in my opinion, it's pretty self explanatory.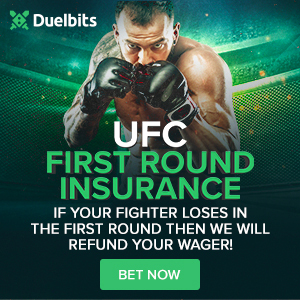 Instead, I'll give a link to this marvelous article at FightOpinion.com, where f4wonline.com's Dave Meltzer quoted from his radio show, saying a very interesting opinion about Strikeforce realizing they are at war with the UFC:
""It just amazed me when, you know, again, it's HDNet covering it as a sport and, you know, Greg Jackson's there and they interview Greg Jackson and ask him about, you know, how Rashad Evans is doing and how Jonny Jones is doing and, you know, its your competitor and your competitor who's running in a month, you know, in the same market basically and it was just weird to see. I mean I understand that they're saying 'well, we're just covering it like it's a sport,' but you know UFC wouldn't do that, you know, and… you know they have to realize that they are in a war and the guy who's on top in the war absolutely knows he's in a war and behaves like he's in a war, and you know as their television goes if they're going to say, 'well, we're not in a war,' they're probably going to lose a war when you pretend you're not in it and the other guy who's more powerful than you knows he's in it and is pounding on you, so… It'll take, you know, I don't know, it was just really, really interesting to see that they… they have the mentality that they're not in a war."
I don't necessary agree with Strikeforce not allowing questions about the UFC, because for a fact, Dana White constantly talks about host of various subjects in his post-event interviews. But I'll surely agree, just like probably a majority of people, that Strikeforce and the UFC are in state of fierce competition against each other. It' a tough business. And in this case, M-1 Global are just trying to win the battle.
Blaming M-1 for Fedor's lackluster performances makes no sense at all. Just like bringing up the "psychic" comments made by Fedor's coaches. Yes, you can question M-1's negotiation tactics, but this has nothing to do with Fedor's performance inside the cage.
It looks like everyone forgets about a professional (or technical) aspect of Mixed Martial Arts. What we need to do, is to ask a very specific questions. Such as, what kind of real conclusions Fedor made from defeat against Fabricio Werdum? Why he didn't train with sparring partners as big, and maybe as good as Antonio Silva (Yes, Shane Carwin)? How good is his nutrition with the amount of fasting he does? How motivated he is at the age of 34, after such an illustrious MMA career? I'm pretty confident that by asking some of those, we'll be on our way to find the answer.
There's no doubt about Fedor having to review his current methods. Training camp with the overweight Kiril Sidelnikov and 220-pound M-1 Eastern Europe Heavyweight Champ Maxim Grishin couldn't prepare Fedor for the elite BJJ skills of Fabricio Werdum, and not for the crushing power of 290-pound Antonio Silva.
Randy Couture for example, turned his MMA career into science. Unlike Fedor, "The Natural" adjusted his training and lifestyle as a professional fighter to his advanced age. And when you have a laboratory with fighters such as Martin Kampmann, Vitor Belfort, Gray Maynard and Forrest Griffin, believe me; you'll stay at the top for a very long time.
Yahoo! CageWriter's Steve Cofield and Dave Meltzer perfectly summarize my thoughts:
If Fedor fails to reignite himself and fight his way back to the top, it will be nothing but a logical, or natural if you want, end to his career. His coaches, Vadim Finkelstein, M-1 Global or mysterious witchdoctors will have nothing to do with it. Nobody in the history of combat sports was able to end his career at the top. Fighters will continue to fight as long as they are winning. In the long run, everyone loses, and everyone retires. If not this year, maybe next year, if not next year, maybe in five years, but eventually Fedor will become a part of this simple fact of life.
At the end of the day, Fedor Emelianenko's legacy is undeniable. No one can erase the memories of 2004 PRIDE Heavyweight Grand Prix, or turn victories over the prime Mirko Cro Cop and Minotauro Nogueira into defeats. Fedor will remembered for a very long time as the best Heavyweight in the history of Mixed Martial Arts, and forever as one of the greatest to ever compete in this sport.
Photo: Esther Lin for Strikeforce