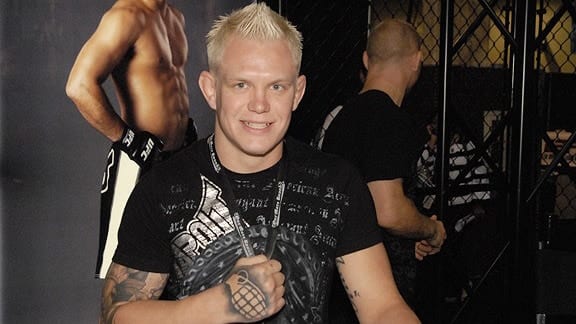 Junie Browning
Junie Browning lived up to his nickname 'The Lunatik' during a notorious stint on The Ultimate Fighter Season 8, and then, like 'War Machine' before him, went completely off the deep end when he was brought into the promotion.
Two fights into his UFC career Browning's personal life came off the rails when he was rushed to hospital after taking 16 Klonopin pills in what would prove to be a failed suicide attempt.
In true Browning fashion he somehow managed to make an already bad situation even worse by then running riot in the hospital, physically assaulting two male and one female nurse, and then shouting at them that he would "kill and rape your family."
Browning was charged with three counts of battery, and needless to say, was swiftly handed his marching orders by the UFC.