After a brutal five-round beatdown of Nate Diaz with his toothpick still intact, it is clear that UFC Lightweight champion Benson Henderson is here to stay. If any of our readers missed the fight, the recap is simple; Diaz had nothing for Henderson. Henderson stayed out of punching range while landing takedown after takedown to take home a perfect sweep of all 5 rounds in his second title defense. And for those who believe Henderson to be a point fighter after the two fights with Frankie Edgar, you have been shown the door. Henderson kept the aggression on for all 5 rounds, and did anything but coast and work for points. Need evidence? Look no further than Nate Diaz's battered eye.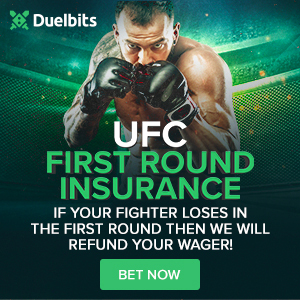 So who finds themselves waiting in the wings for a shot at Benson Henderson?
The best bet is the winner of Anthony Pettis vs Donald Cerrone, which should be taking place at UFC on Fox 6: Johnson vs Dodson. That firefight should catapult one of these fighters into a main event with the toothpick-toting leader of the 155 pound class. Cerrone and Henderson are no strangers to one another, having fought twice in the WEC in Fights Of The Night. One can imagine that Cerrone would certainly love to get his losses to Henderson back by taking his Lightweight Title, but he would have to get through Pettis to do it. Pettis is one of two fighters to ever hand Henderson a loss in the fight that included the debut of the cage-walking Showtime Kick, and it is no secret that Henderson has been clamoring for another shot at Pettis. Either way, there is no shortage of bad blood in the upper echelon of the UFC 155 pound division.
Now should fight fans be keeping their eyes outside of the Octagon for the next contender? Many fans of the Diaz Brothers have been calling for Gilbert Melendez to get his opportunity at a UFC Lightweight Title opportunity. And there's nothing stopping the fight from happening when the matter is broken down. Gilbert Melendez was scheduled to defend his Strikeforce Lightweight Title against Pat Healy at the final event before Strikeforce is closed down. He was forced to pull out due to injury, so we know what will happen next. Melendez will relinquish his Strikeforce Lightweight Title and inevitably be offered a shot at the UFC Lightweight Champion after the final SF event. The same thing happened with Anthony Pettis when the WEC folded, the former title was scrapped and the former champion is offered a title shot. Could we see Melendez/Henderson in 2013 for the UFC Lightweight Championship? It's not a distant dream anymore, it could very well be a reality sooner than we all think.
Sound off, Lowkickers! Who do you want to see attempt to dethrone the ever-"Smooth" Benson Henderson for the Lightweight Championship?