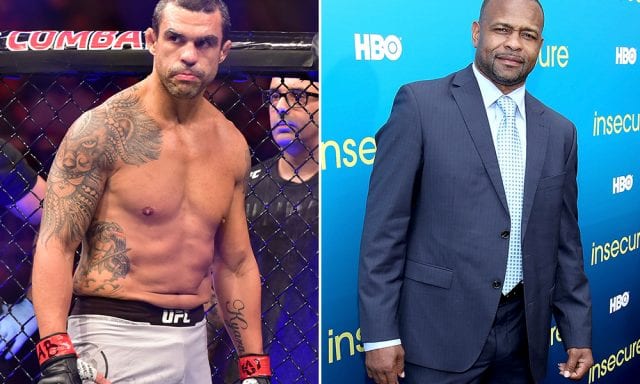 Vitor Belfort says in a recent post on social media that 50-year-old boxing champion Roy Jones Jr. has agreed to a fight in ONE Championship.
Thus, it appears that Belfort has a comeback fight. It should be noted that the promotion has yet to confirm the bout but is expected to do so.
This news comes after earlier this week Belfort revealed that he had signed with ONE Championship now that he's out of retirement. As of this writing, there's no word yet on the date of his next fight.
Belfort took to his official Instagram account, where he thanked Jones for accepting the fight:
"I was in the middle of 🎥 filming for an upcoming project (which I'm excited to share with you all soon🤩) when I got the official response from @RoyJonesJr so I thought I would share that little moment with you all," Belfort posted. "I am very excited for what's to come with @OneChampionship and this upcoming fight, I'm even more excited to be the first to bring you this new way of competition, it allows for the 1st time different worlds to collide in a way that's fair and exciting!👊🏼🥊 Thank you accepting Roy and I am looking forward to this fight!"
Belfort's last MMA fight came against former UFC light heavyweight champion Lyoto Machida. He lost via KO at last May's UFC 224 pay-per-view event.

If you enjoyed this story, please share it on social media!