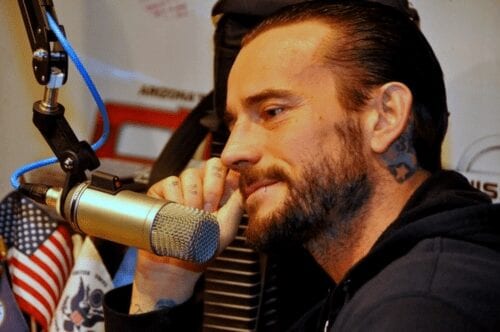 It's hardly a surprise that the UFC's recent signing of CM Punk has come under an extreme amount of criticism from fighters and media alike.
Signing a former professional wrestler with no mixed martial arts (MMA) experience was viewed as a laughable move by some, while some fighters just wanted to jump on board for a piece of the sure-to-be lucrative pie.
Irish featherweight Conor McGregor said Punk looks scared.
Before his one-sided loss to Rafael dos Anjos at last weekend's UFC on FOX 13, outspoken lightweight Nate Diaz spoke out against the signing, urging fighters to only fight him if they made more money than him.
Top-ranked welterweight Matt Brown also threw his name into the mix by calling Punk dumb for think he could actually pull off a move to the UFC. The always-brash "Immortal" one even went as far as to offer to fight Tarec Saffiedine and CM Punk on the same night in February.
For his part, Punk has largely taken it all in stride, stating that while he respects the fighters and understands Brown's point of view, he is simply doing what's right for him and his family. He knows he still has a lot of training to do before possibly debuting in late 2015.
However, things got a little more heated when Punk appeared in an interview with Off The Record's Michael Landsberg, who asked Punk several prodding questions like, "Have you ever actually been punched in the face?"
Once again Punk stayed calm for the most part, but he simply couldn't hold back after Landsberg repeatedly mocked his UFC signing and kept asking him questions about leaving the WWE. Check it out: