Update On Charles Oliveira Injury: Torn Esophagus Caused Early Stoppage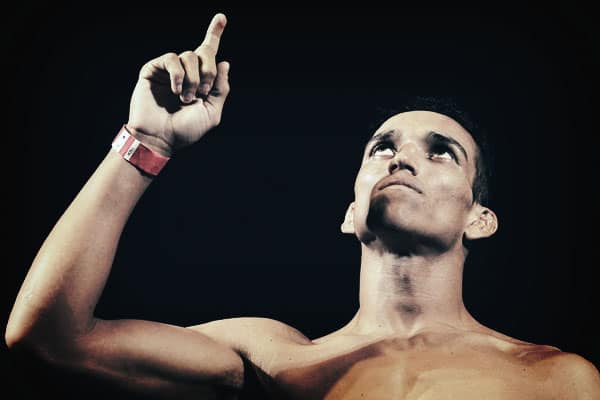 UFC featherweight contender Charles Oliveira saw a swift and brutal finish to his UFC Fight Night 74 headlining bout with Max Holloway, after a seemingly freak neck injury halted the action in round one. Fans in Saskatoon, Saskatchewan, Canada watched as 'Do Bronx' was carted off to hospital on a stretcher, with no real updates coming on the Brazilian star's injury until now.
UFC doctor Jeff Davidson told MMAJunkie.com that it was not actually a neck injury, rather a torn Esophagus that caused the unexpected stoppage to Oliveira's night.
For those of you not too accustomed with medical terms, the Esophagus is the part of the alimentary canal which connects the throat to the stomach. In humans and other vertebrates it is a muscular tube lined with mucous membrane, in other words it's the food pipe between the mouth and the gut.
An esophageal rupture is a tear in the esophagus, the passageway from the throat to the stomach. It is a medical emergency, requiring prompt diagnosis and treatment. The esophagus may be ruptured by forceful vomiting, chemical injury, trauma or other disorders of the esophagus, such as esophageal cancer.
Although there has been no confirmation of this injury by Charles Oliveira himself, this is the best opinion we could find across the interwebs. It would certainly explain the reason why 'Do Bronx' was so suddenly unable to fight on, and let's just hope he doesn't have any further complications due to this horrible sounding injury.
Stay tuned to LowKickMMA for more updates on Charles Oliveira's UFC Fight Night 74 injury.