UFC on FOX 16 goes down tomorrow night (Saturday July 25th, 2015) in Chicago, Illinois, and it's weigh-ins day here at LowKickMMA! The tale of the card is the rematch between bantamweight champion TJ Dillashaw and his Brazilian rival Renan Barao. Miesha Tate and Jessic 'Evil' Eye duke it out in the co-main event, there's a very intriguing lightweight affair between Edson Barboza and Paul Felder, and how about Joe Lauzon vs. Takanori Gomi flying under the radar on the main card?
With tons of other awesome fights to look forward to at UFC on FOX 16, you won't want to miss the festivities at the UFC weigh-ins later today.
Watch the official weigh-in for UFC Fight Night: Dillashaw vs. Barao 2 live from the United Center in Chicago, Illinois on Friday, July 24 at 5pm/2pm ETPT, right here at LowKickMMA, or tune in straight after for the updated results!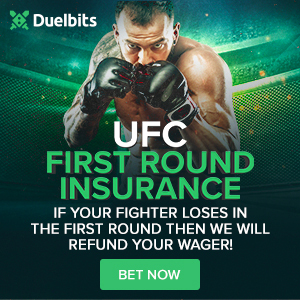 Event: UFC on FOX 16: "Dillashaw vs. Barao 2"
Date: Sat., July 25, 2015 on FOX
Location: United Center in Chicago, Illinois
MAIN CARD (FOX, 8 p.m. ET)
Champ T.J. Dillashaw (135) vs. Renan Barao (135) – for bantamweight title
Jessica Eye (136) vs. Miesha Tate (135.5)
Edson Barboza (155) vs. Paul Felder (155.5)
Takanori Gomi (155.5) vs. Joe Lauzon (155.5)
PRELIMINARY CARD (FOX, 6 p.m. ET)
Tom Lawlor (203) vs. Gian Villante (205)
Danny Castillo (155.5) vs. Jim Miller (155)
Kenny Robertson (170) vs. Ben Saunders (170.5)
Bryan Caraway (135.5) vs. Eddie Wineland (136)
PRELIMINARY CARD (UFC Fight Pass, 4:15 p.m. ET)
Daron Cruickshank (155) vs. James Krause (155.5)
Andrew Holbrook (155.5) vs. Ramsey Nijem (156)
Jessamyn Duke (135.5) vs. Elizabeth Phillips (135)
Zak Cummings (170.5) vs. Dominique Steele (170.5)