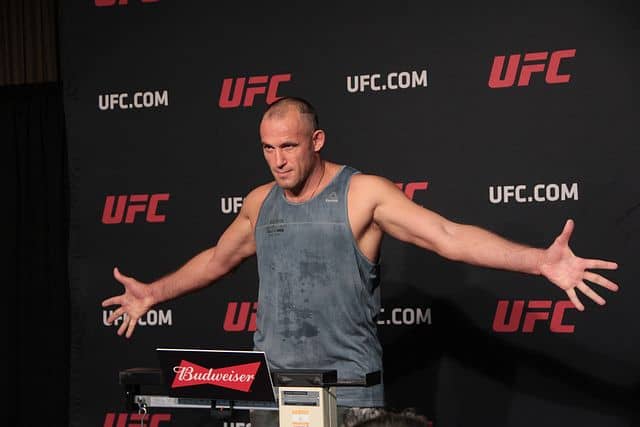 UFC heavyweight Alexey Oleynik is a Ukrainian national who currently lives and trains in Florida in the same county where Wednesday's horrific high school mass shooting unfortunately occurred.
Oleynik took to Twitter in the tragic aftermath that left 17 students dead and many more injured, relaying the good news that his daughter, who attends the high school, was safe from Nikolas Cruz's mass shooting:
No comment, terrible moments of parents. My daughter today. Shooting at her school#америка #парклэнд #школа #майами #флорида #олейник #florida #miami #parkland #shooting #stonemanschool #oleynik #news #terrible pic.twitter.com/vPOOPhKDfW

— Alexey Oleynik (@oleynikufc) February 14, 2018
— Alexey Oleynik (@oleynikufc) February 14, 2018
Oleynik (52-11-1) most recently lost to upstart Curtis Blaydes by TKO, but before that had notched two incredible submission victories over Travis Browne and Viktor Pesta.
His daughter was in Stoneman Douglas High School at the time of the shootings, Oleynik confirmed.