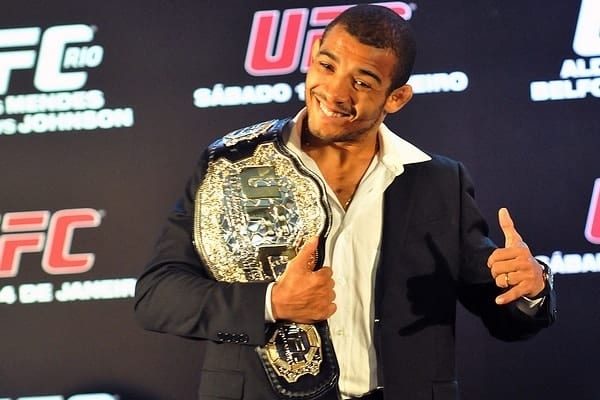 UFC featherweight champion Jose Aldo will be watching carefully tomorrow night (Sunday January 18th, 2015) as Conor McGregor takes on Dennis Siver at UFC Fight Night 59. ""The Notorious" will be granted a title shot with a win over his German Foe in Boston, Massachusetts, and "Scarface" will likely enter the octagon for a face off in the post-fight, should an Irish victory occur.
The long-time WEC (world Extreme Cagefighting) and UFC featherweight champ has thus far smashed the competition at 145 pounds. The closest anyone has come to defeating Aldo over five rounds is arguably Chad Mendes at UFC 179. That was Jose Aldo's last fight, but McGregor could well pose a whole new set of problems.
With so much at stake in the featherweight division tomorrow night, Aldo is taking part in a live Q & A session with fans at the Boston Orpheum Theater. He may find that he is met with somewhat mixed reviews, as the Boston crowd is very much pro-McGregor.
So tune in to watch the UFC Fight Night Boston: Jose Aldo live Q & A today (Saturday January 17th, 2015) at 2 PM ET here on LowKickMMA.com!
Follow @Rorylowkick

Follow @LowKick_MMA

Tweet