UFC Fight Night 70 Results: Hacran Dias Edges Levan Makashvili In Uneventful Affair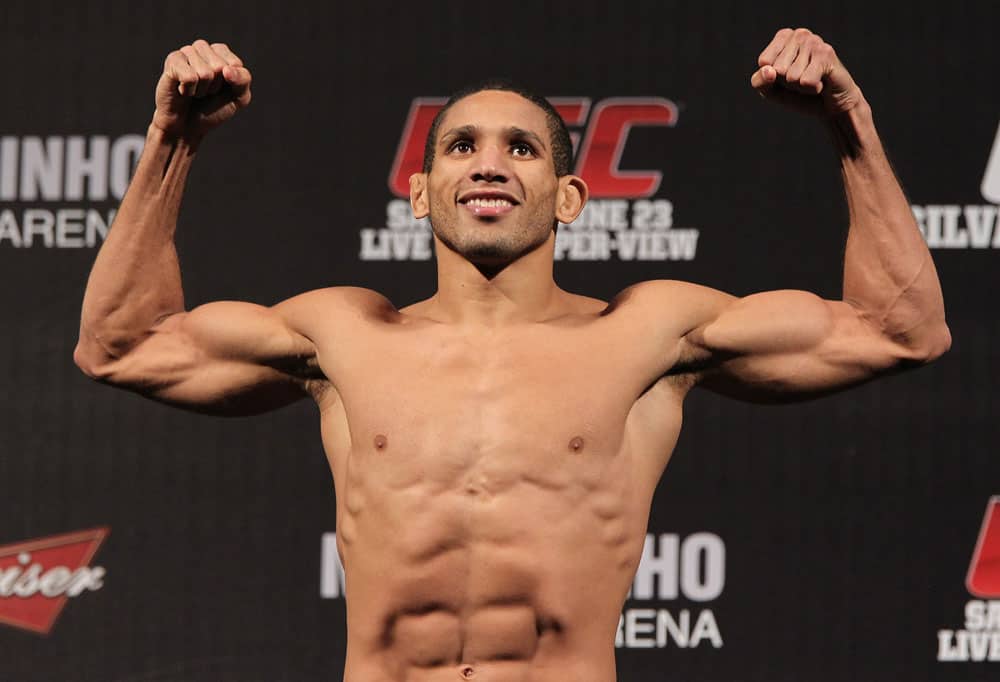 At UFC Fight Night 70 in Hollywood, Florida, featherweights Hacran Dias (22-3-1) and Levan Makashvili (7-1) kicked off the main card. Both competitors were coming off a victory, and looked to continue their success inside the Octagon. For "The Hornet," he was looking to extend his winning streak to three.
Extension denied.
In the opening frame, Dias landed two leg kicks, though Makashivili landed a right in response. "Barnabe" kept his distance from "The Hornet" and had trouble landing anything significant. They eventually tied up with Makashvili pressing Dias against the fence temporarily.
A right hand landed for Makashivili and he started to land more leg kicks. With about 45 seconds left in the round, Dias was able to take Makashivili down, but he wasn't able to do much as the horn sounded.
The second round began with "The Hornet" landing another leg kick. They both exchanged punches briefly. With Dias getting aggressive in the standup, Makashivili completed a takedown. The Brazilian attempted an armbar off his back and was able to get his opponent's back. Makashivili escaped the position, but found himself in Dias' triangle choke attempt. A slam got "The Hornet" out of trouble.
Dias got a hold of Makashivili and brought him to the ground, but couldn't keep him there. Trying to steal the round, Dias lifted his opponent and kept him grounded until the round was over.
Makashivili caught Dias in the groin with a kick at the start of the final round. It didn't take long for the action to resume and when it did, Dias' back was against the fence. It pretty much stood that way until referee "Big" John McCarthy broke them up. The crowd rained down boos when both men grappled in the center of the Octagon.
Both fighters would find themselves against the fence numerous times, unable to secure a takedown until about 20 seconds remained in the fight. Makashivili earned top control as the bout came to an end.
When the score totals were read, two of the three judges gave the nod to Dias (28-29, 29-28, 29-28).
Image via UFC.TV.