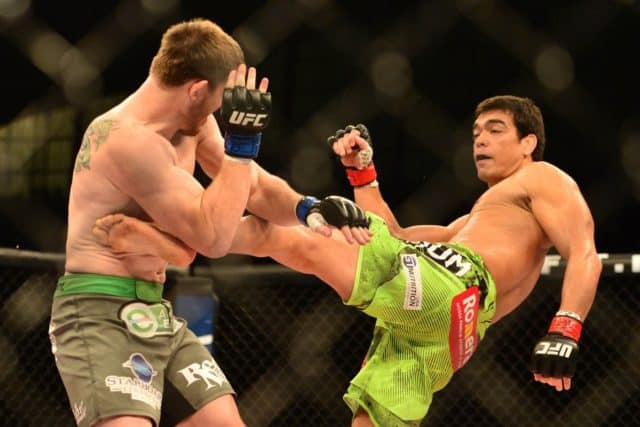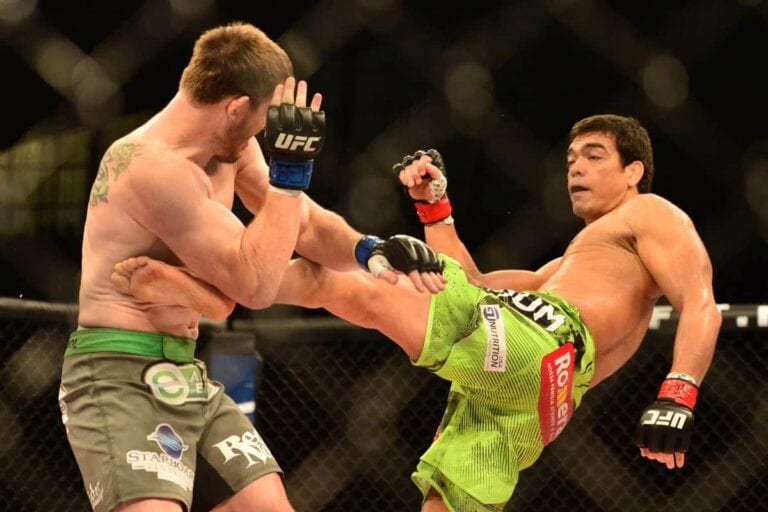 No. 4-ranked UFC middleweight Lyoto "The Dragon" Machida got back into the win column in thoroughly impressive fashion in the main event of last night's (Sat., December 20, 2014) UFC Fight Night 58 from the Jose Correa Gymnasium in Barueri, Brazil, dispatching No. 10 C.B. Dollaway with a vicious first round body kick that had the fight over before it got started.
Machida re-announced his presence at middleweight, proving that he can easily finish a tough opponent who had looked extremely dangerous as of late. Machida most likely won't get another title shot with the win, but he could be knocking on the door of one if he wins his next fight, a fight that will most likely be a huge bout against either former Strikeforce titleholder Luke Rockhold or the winner of UFC 184's Ronaldo "Jacare" Souza vs. Yoel Romero showdown.
"The Dragon" may be getting older, but he reminded us why his lethal karate can finish any fight at any time. Watch the highlights of Machida's big win below
Photo Credit: Jason Silva for USA TODAY Sports
If you enjoyed this story, please share it on social media!