UFC 213 Reebok Fighter Payouts: Robert Whittaker & Yoel Romero Top List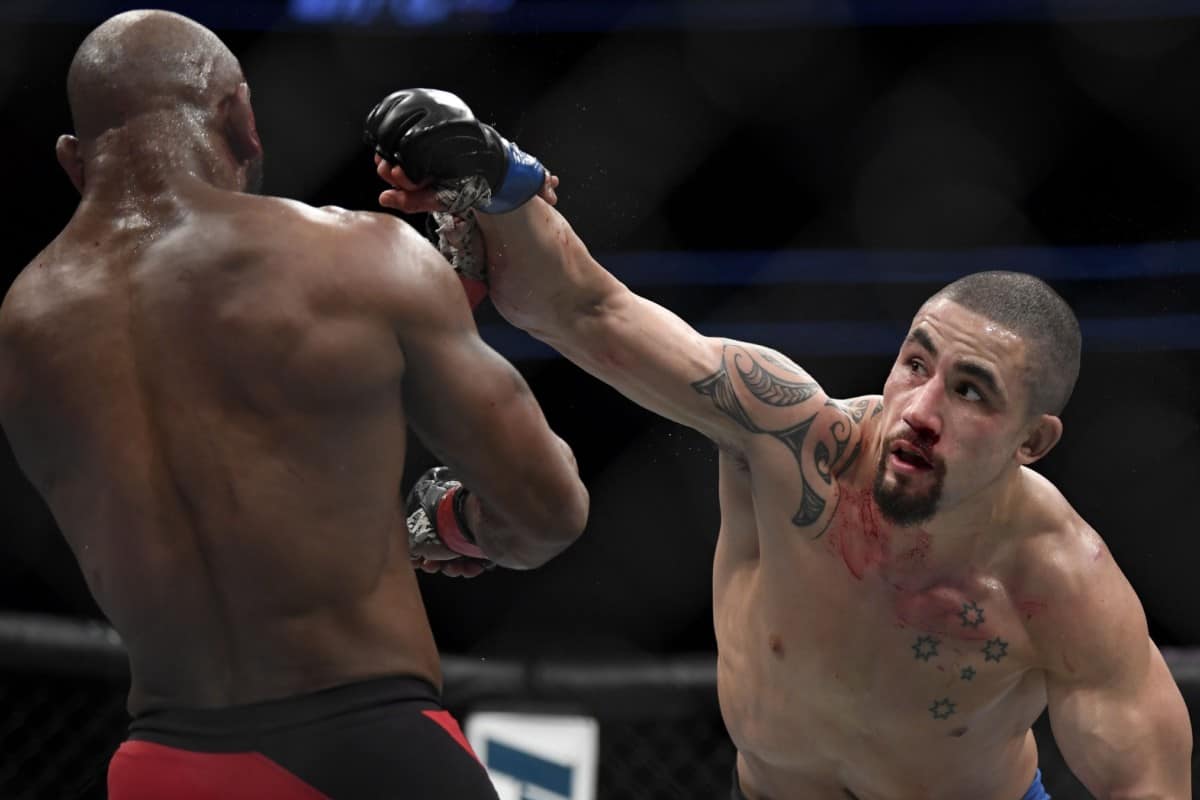 UFC 213 is in the books, and now it's time for Reebok to pay the fighters their sponsorship money.
UFC 213 took place on Saturday, July 8, 2017 at T-Mobile Arena in Las Vegas Nevada. The prelims aired on UFC Fight Pass at 6:30 p.m. ET and FOX Sports 1 at 8 p.m. ET. Five bouts including two title bouts took place on the main card that aired on pay-per-view event at  10 p.m. ET.
The event was headlined by an interim UFC Middleweight Championship bout between Yoel Romero and Robert Whittaker served as the co-main event. Rounding out the main card was Fabricio Werdum vs. Alistair Overeem in a heavyweight bout, Daniel Omielanczuk vs. Curtis Blaydes in a heavyweight bout and Jim Miller vs. Anthony Pettis in a lightweight bout.
The full UFC payouts include:
Robert Whittaker: $30,000 def. Yoel Romero: $30,000
Alistair Overeem: $10,000 def. Fabricio Werdum: $10,000
Curtis Blaydes: $2,500 def. Daniel Omielanczuk: $5,000
Anthony Pettis: $15,000 def. Jim Miller: $20,000
Rob Font: $2,500 def. Douglas Silva de Andrade: $2,500
Aleksei Oleinik: $2,500 def. Travis Browne: $15,000
Chad Laprise: $5,000 def. Brian Camozzi: $2,500
Thiago "Marreta" Santos: $10,000 def. Gerald Meerschaert: $2,500
Belal Muhammad: $2,500 def. Jordan Mein: $5,000
Cody Stamann: $2,500 def. Terrion Ware: $2,500
Trevin Giles: $2,500 def. James Bochnovic: $2,500