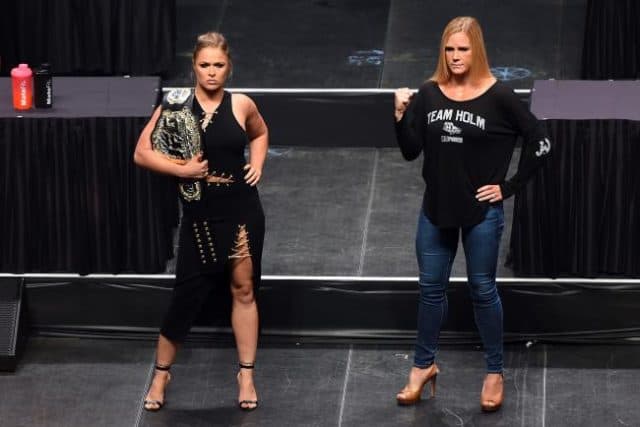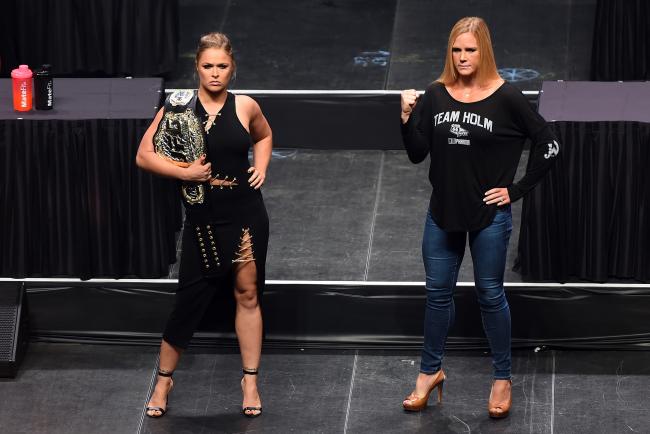 It's one again pay-per-view fight week here at LowKickMMA.com, and this week it's even bigger than usual due to the event being a record-setting one featuring Ronda Rousey against Holly Holm from Australia's 70,000-seat Etihad Stadium.
It also means the return of the UFC's Embedded V-log series, and not surprisingly the first episode centers around Rousey, who skyrockets to the position of the UFC's biggest-ever star in 2015. In this episode, she travels around Melbourne to get accustomed, touching on her recent condemning of lube in sexual situations (yep, it's true, that's a headline).
Holm prepares to make her trip to Melbourne as she finalizes her last day in her native Albuquerque, New Mexico, by gong out to eat with her family and getting in one last session of hard training. check it out right here:
If you enjoyed this story, please share it on social media!