The UFC's v-log series rolls on with its third episode focused on this Saturday night's (June 13, 2015) UFC 188 from Mexico City, Mexico.
Watch above as Tecia Torres finalizes her training at the Renzo Gracie Academy in Mexico City, while her opponent Angela Hill adjusts to the altitude.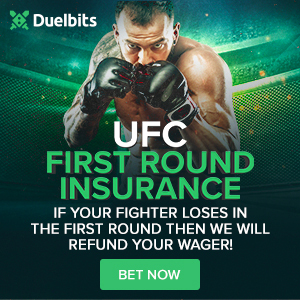 Middleweight Kelvin Gastelum does the same with preliminary card fighter Johnny Case, testing their resistance to the thin air South of the Border. His longtime veteran opponent Nate Marquardt details how he's adjusted to the height himself, obviously a popular topic for UFC 188.
Lightweight Eddie Alvarez arrives at his hotel and checks his weight for his anticipated co-main event with Gilbert Melendez. "El Nino' shows up and checks his own weight, declaring it good before he heads to the Renzo Gracie Academy where Fabricio Werdum awaits.
'Vai Cavalo' details his training close to the fight, where he went five to six minute rounds and feels like Superman. His famed striking coach declares him ready to show he is the best heavyweight in the world before Werdum recounts a breakfast meeting where Cain Velasquez would not say hello to him. He also explains his prior statement that Velasquez was not a 'true Mexican' due to the fact that he was born in America.
Velasquez appears last, addressing Werdum's jab at his heritage, noting that he is truly Mexican. The returning champion says in Spanish that he doesn't want Velasquez to bad-mouth him and then try to be his friend, closing with the statement that hes ging to 'whoop his ass' on Saturday.