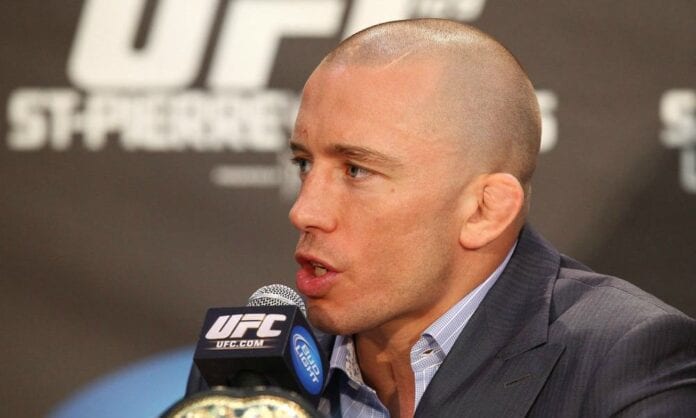 Former UFC welterweight champion Georges St-Pierre will be making an appearance at the UFC 186 Fan Q & A today (Friday April 24th, 2015). He'll be joined by none other than his Tristar training partner Rory MacDonald, to field questions from fans ahead of the official UFC 186 weigh-ins.
GSP has been linked to a return for one last fight, so perhaps an announcement is on the way from the former poster boy of the promotion. As for "Ares", he'll likely be talking about the UFC 186 bout with Hector Lombard that got cancelled, and his upcoming UFC 189 title shot against Robbie Lawler.
MacDonald and "Ruthless" went at it once before, at UFC 167 in late 2013, and it was Lawler who had his hand raised after three exciting rounds. That was the very same night that "Ruch" called it quite following an eeked split decision win over Johny Hendricks.
There's likely to be some juicy content from two of the most well known welterweights in the world, so tune in at 230 PM ET for the UFC 186 GSP/MacDonald Q & A stream!
Follow @Rorylowkick

Follow @LowKick_MMA

Tweet