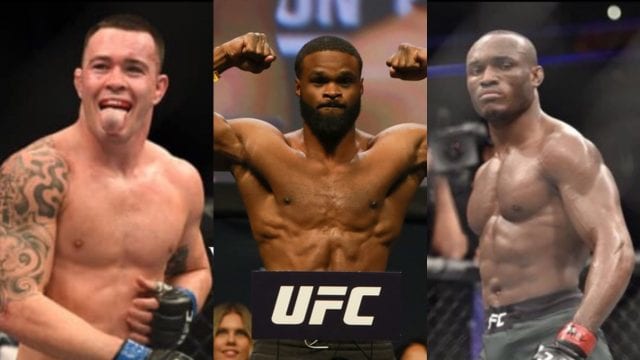 Tyron Woodley won't be receiving an immediately title rematch.
Instead, Woodley will be facing Robbie Lawler on June 29 at UFC on ESPN 4. While Woodley has his hands full with Lawler – who he knocked out to win the welterweight crown back in 2016 – Kamaru Usman will likely defend the 170-pound throne against Colby Covington next.
Should Covington win, Woodley would like to settle his differences with his former teammate. However, he also would like a chance to avenge his loss to Usman down the line (via MMA Junkie):
"If Colby fights him and he ends up winning, obviously I'm going to want to whoop Colby's ass," Woodley said. "Then after that, I would want to give Usman a rematch, because I've got to get that back. It's killing me."

In regards to Covington and Usman's likely match-up, Woodley believes the wrestling clash will be interesting. However, if things turn into a striking battle, "T-Wood" is putting his money on "The Nigerian Nightmare":
"Covington will probably struggle in the striking department, but he has a crazy pace, so I think he can push the pace against Usman and get it close," Woodley said.
"Usman has good striking abilities, but he's not known for one-punch KO power. He's got decent power; he'll hit you and knock you down. But certain guys are known that if they touch you, it might be it. I think Colby can get close enough and try press him and make it a grappling war for longer.
"I think the later the fight goes, the better it looks for Colby. But sometimes you see two wrestlers get into a striking war, and I'd have to go with Usman."
If you enjoyed this story, please share it on social media!