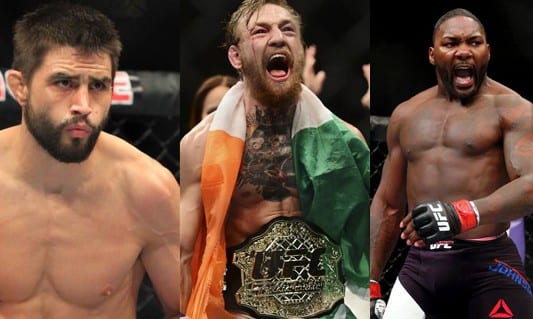 The stark contrast between the two largest fight cards of the year is almost palpable. Just last weekend, fans witnessed the most marketed, expensive, and hyped billing that MMA has seen in its short history. Did it deliver? Most are saying no.
Of course I'm referring to UFC 200, the mammoth-sized, stacked -to-the-brim event that had more lean mass than Brock Lesnar himself. Unfortunately, all that size didn't transfer very effectively as the card fell flat on several fronts. Obviously the fights had star power and most turned out well, but for a card with expectations built through the roof, turning out 'well' just doesn't cut it.
The second of the two aforementioned fight cards is UFC 202. The tip-top show is scheduled to touch down in Las Vegas this August, and recent promotional surges have been building the momentum on what looks to be one of the best fight cards ever made.
In this list, we dive into five critical reasons that UFC 202 will out-do it's over-hyped sibling and steal the show with some of the most incredible and well-strategized matchmaking the fight game has ever seen.