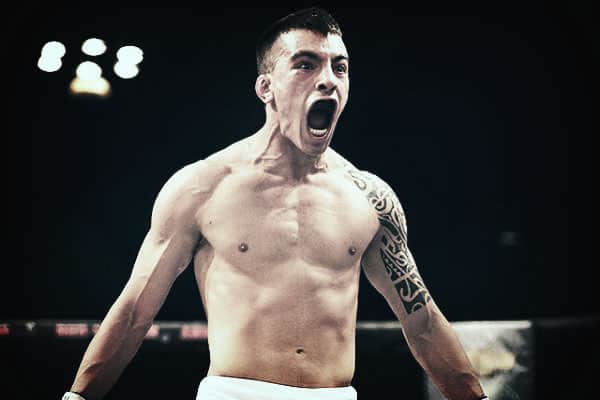 One of the bantamweight division's top prospects, Thomas Almeida (20-0) stepped inside the Octagon for UFC Fight Night 77 in Sao Paulo, Brazil. He went up against Anthony Birchak (12-3), who was coming off a knockout victory over Joe Soto.
For the first time in his professional career, Birchak suffered a knockout loss and it was brutal.
Birchak moved around and looked to give Almeida different angles in the early going. "El Toro" went for a single leg takedown, but it was thwarted. "Thominhas" landed a left hand, but it was answered by a flurry from Birchak. Almeida connected with a right hand. The two scrambled on the ground briefly. Almeida rocked Birchak with a left hand and landed a spinning back elbow followed by a thunderous right hand that knocked "El Toro" into next Saturday.
Final Result: Thomas Almeida def. Anthony Birchak via KO (punch) – R1, 4:24