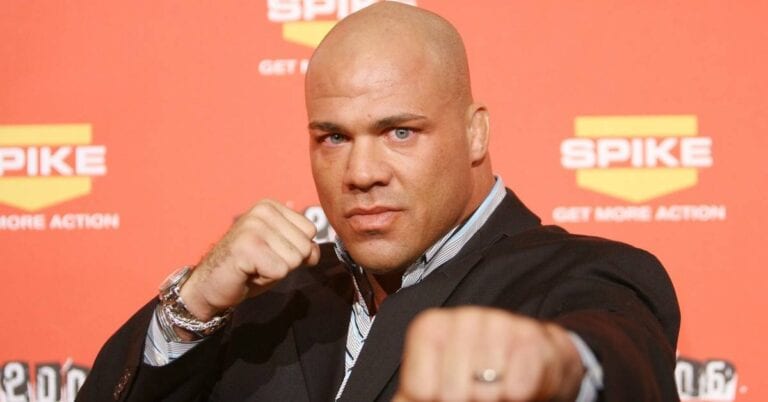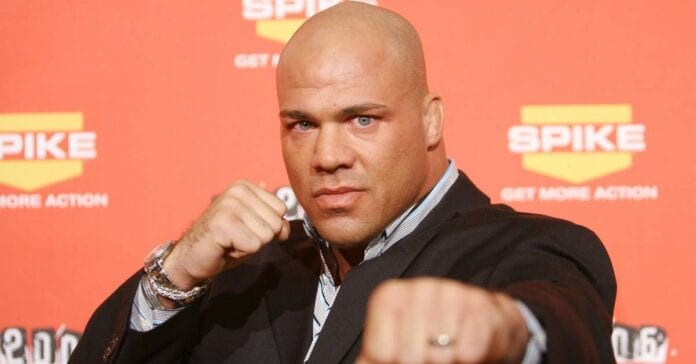 Bellator 145 went down last night (November 7, 2015) and long-time professional wrestling star Kurt Angle was in the house. Angle was ultimately brought in to assist with commentary, but the rumors began to swirl rather quickly regarding the idea that he could possibly be making his way to the Bellator cage.
Despite spending years in the professional wrestling business, Angle is truly a world class athlete, known most for winning Olympic gold in 1995, and 1996. However, he now sits at 46 years of age, making a career in mixed martial arts (MMA) seem like a slim chance.
Perhaps age isn't a worry for Angle, however, as he spoke on the topic during the Bellator broadcast, noting that while he is not making any announcements at this time, there is a chance we see him in the cage at some point:
"I'm not going to tease everybody, but there is a possibility," said Angle, who was also a longtime WWE star. "We'll see, but I'm getting my feet wet here in Bellator. I'm going to have a good time. I'm going to sit back for once in my life, relax and watch, and eventually I'll make that decision."
If any promotion were going to get the former Olympian to compete it would be Bellator, as Scott Coker and company have now consistently been putting on some interesting fights featuring ageing former stars.
Just last night for example, the company announced fights between Kimbo Slice and Dada5000, as well as a fight between Ken Shamrock and Royce Gracie. Shamrock and Gracie have over 100 years of life between the two, but they will indeed do battle.
Angle was actually the one to announce Shamrock vs. Gracie, expressing his interest in a possible bout with Shamrock in the near future.
Would you like to see Angle at age 46 test the waters of MMA?