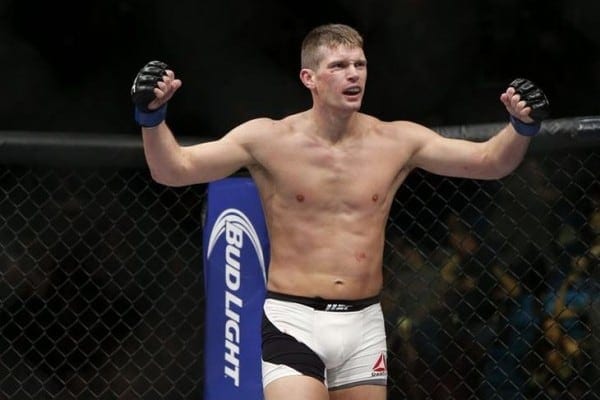 One day after adding a pivotal heavyweight co-main event in the form of Andrei Arlovski vs. Stipe Miocic, January's growing UFC 195 from Las Vegas has added another exciting welterweight scrap to its lineup.
Suring contender Stephen 'Wonderboy' Thompson will take on similarly rising Neil Magny in the January 2 event, joining the card's featured welterweight title bout between Robbie Lawler and Carlos Condit.
Karate artist Thompson has quietly won five straight UFC bouts after dropping a decision to top-ranked contender Matt Brown back in 2012. He received by far his biggest accolades with a highlight reel spinning kick knockout of former top contender Jake Ellenberger at July's The Ultimate Fighter (TUF) 21 Finale.
He'll face what should rank as one of his toughest UFC challenges in the form of Magny, who saw an impressive seven-fight win streak disappear earlier this year when he was submitted by stalwart grappler Demian Maia at August 1's UFC 190. The former Army sergeant made a fast turnaround to edge Erick Silva on the scorecards at August 23's UFC Fight Night 74 from Saskatoon.
Thompson vs. Magny joins the also announced welterweight bout between Lorenz Larkin and Albert Tumenov at UFC 195. Here is a full lineup for the card as it currently sits:
Robbie Lawler vs. Carlos Condit – for welterweight title
Andrei Arlovski vs. Stipe Miocic
Neil Magny vs. Stephen Thompson
Lorenz Larkin vs. Albert Tumenov
Drew Dober vs. Erik Koch
Edgar Garcia vs. Sheldon Westcott