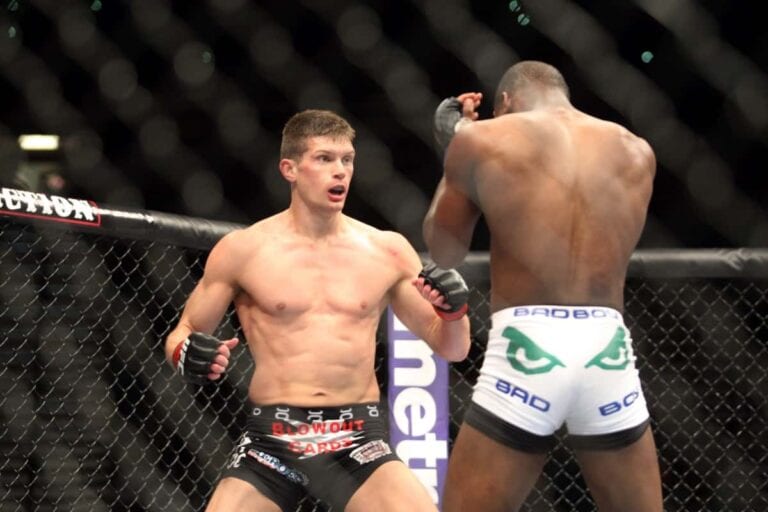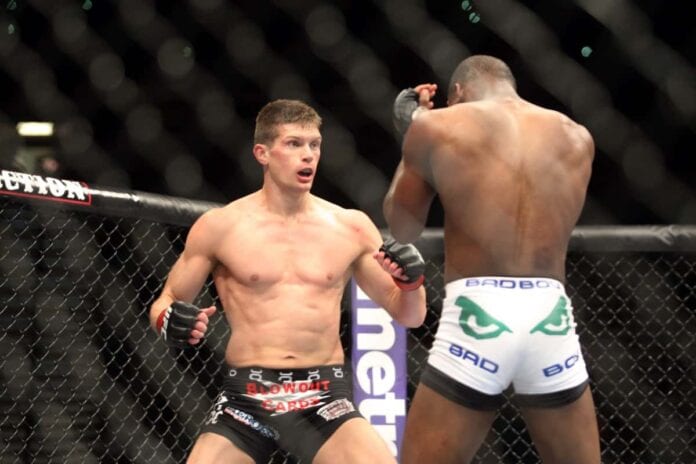 The main event of The Ultimate Fighter (TUF) 21 Finale featured a welterweight clash between Jake Ellenberger (30-10) and Stephen Thompson (11-1). For Ellenberger, a win would have kept him on track following his submission win over Josh Koscheck earlier this year. A win for Thompson would've extended his winning streak to five.
At the end of the night, it was "Wonderboy" who stood tall.
Thompson immediately threw a high kick to get the fight started. "Wonderboy" landed a thudding leg kick. Ellenberger lid up Thompson with a hook to the jaw that dropped him. Thompson pushed "The Juggernaut" against the fence. Thompson ducked under in a takedown attempt, but couldn't complete it. They separated and Ellenberger's trip was reversed.
Thompson controlled Ellenberger on the ground and landed solid punches until Ellenberger scrambled out. "Wonderboy" starched Ellenberger with a kick to the jaw and he went down. They resumed on the feet and Thompson knocked out Ellenberger with a spinning hook kick to the head.
Final Result: Stephen Thompson def. Jake Ellenberger via KO – Round 1, 4:29