Video – UFC star Alex Pereira runs into Alexander Volkanovski's doppelganger at Germany's Europa Park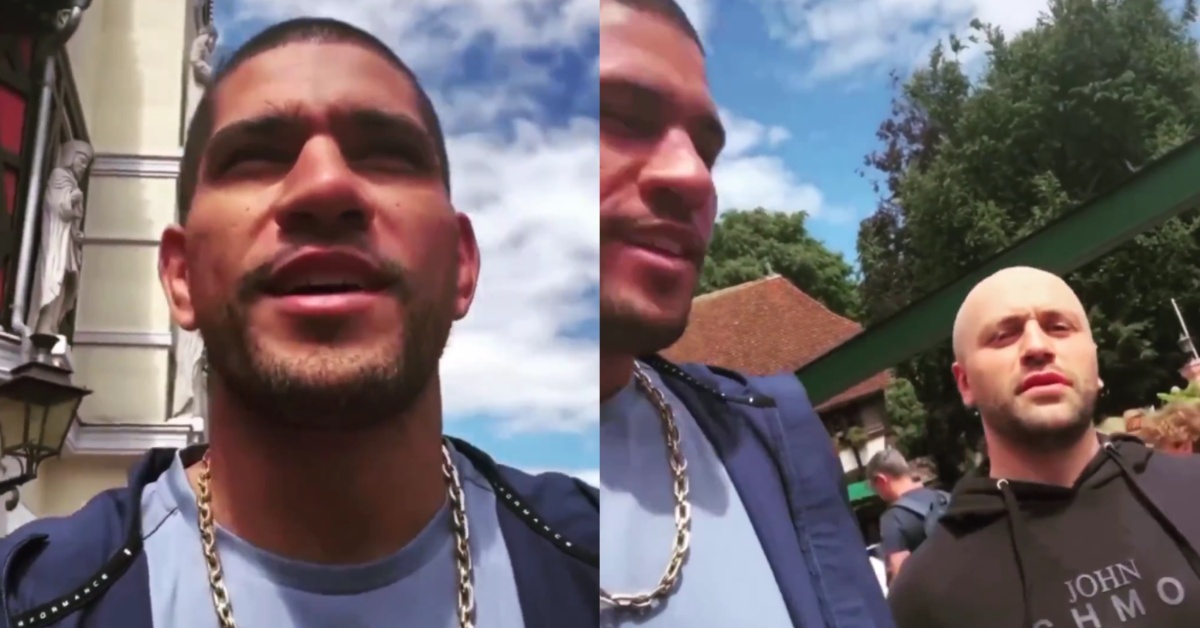 Ex-UFC middleweight world champion Alex Pereira ran into Alexander Volkanovski's doppelganger while strolling through Europa Park in Germany.
Pereira is fresh off his first career win in the light heavyweight division, dispatching former 205-pound titleholder Jan Blachowicz via a split decision at UFC 291. Now sitting in the No. 3 spot in the division, 'Poatan' expects to compete for the light heavyweight title the next time he steps inside the Octagon.
To celebrate his big win and impending title opportunity, Alex Pereira took some time off and visited Europa Park, a popular tourist spot in Rust, Baden-Württemberg, Germany. While there, 'Poatan' ran into none other than reigning UFC featherweight champion Alexander Volkanovski… Sort of.
Alex Pereira Finds a Familiar-Looking Face While on Vacation
"Alright, guys. I'm here at Europa Park. Look who I found here," Pereira says before the big reveal. "Volkanovski. Look at this! I met him here in Germany at the park."
Though the individual does bare a striking resemblance to the top-ranked pound-for-pound fighter in the world, it's safe to say that man is not the true Alexander Volkanovski that MMA fans have come to know and love. This is more like the Wish.com version.