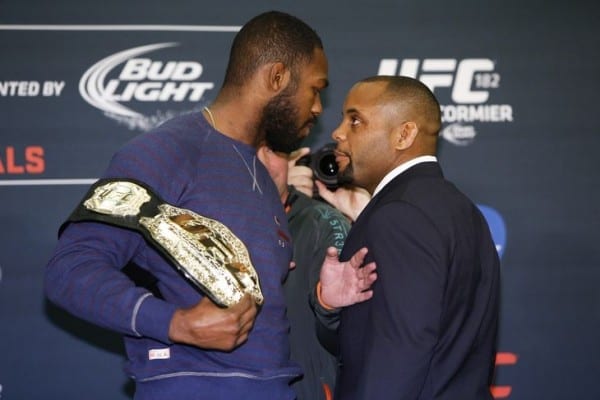 As one of the most storied titles in all of MMA history, there's not much doubt that the UFC light heavyweight championship has gone through a what we'll call an "up-and-down" 2015 after dominant longtime former champ Jon Jones was arrested for a felony hit-and-run in Albuquerque, New Mexico, this April.
His archrival Daniel Cormier would go on to earn the vacant strap by putting an end to the bulldozing momentum of Anthony "Rumble" Johnson, and "DC" only solidified himself as the one deserving and true champ last Saturday (October 3, 2015) in the main event of UFC 192 when he beat Alexander Gustafsson, the only man to give "Bones" a true run for his money in the octagon.
In reality, the establishment of Cormier as the official champ (at least for the time being) is a new and refreshing take that was growing a bit stagnant as Jones knocked off top contender after top contender on his way to a record-setting streak of title defenses.
True, Jones will return sooner than later after pleading his way to a conditional discharge involving several charity appearances, and its more than obvious that a rematch with "DC" is the biggest and best bout the promotion can stage at 205 pounds.
And while the division isn't exactly stacked with elite contenders who pose a threat to Jones or even Cormier, there are some strong bouts that can be booked in the wake of a divisional mini-reshuffling in UFC 192's biggest fights. Let's take a look at the six best.