Santiago Ponzinibbio dismisses potentially fighting former title contender Darren Till in his next fight.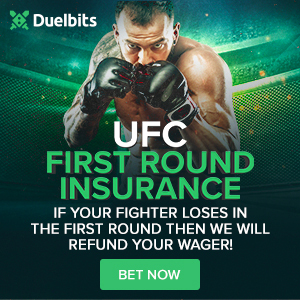 In the headliner of the UFC Argentina event on Saturday at Estadio Luna Park in Buenos Aires, Argentina on FOX Sports 1, Ponzinibbio picked up an impressive win. In the fourth round of the fight, Ponzinibbio was able to sleep Neil Magny with a straight right hand. After the fight, he called out UFC welterweight champion Tyron Woodley for a title fight. Obviously, he'll have to wait for that. Now, he's looking forward in order to get his next fight lined up.
One of the obvious fighters that could be next for him might be against Till. This former title contender is coming off the first loss in his pro-MMA career but is looking ahead. As seen in the main event of the UFC 228 pay-per-view event in Dallas, Texas, Tyron Woodley was able to score a second-round submission victory over Till to retain his welterweight title.
Till earned this title shot with the last win of his pro-MMA career in the main event of UFC Liverpool. Till picked up a unanimous decision win over Stephen Thompson. Before that, he beat Donald Cerrone.
However, Ponzinibbio ruled out potentially fighting Till when asked about the potential fight due to his mindset about him.
"I don't see him as a very professional athlete," Ponzinibbio said (H/T to MMAJunkie). "I think he missed weight a few times. So there are other fights that I'm more interested in than him."