Raphael Assuncao starched Matthew Lopez tonight.
The second bout on the main card of tonight's (Sat., November 11, 2017) UFC Fight Night 120 featured a bantamweight tilt between Assuncao and Lopez from the Ted Constant Convocation Center in Norfolk, Virginia. The bout aired live on FOX Sports 1.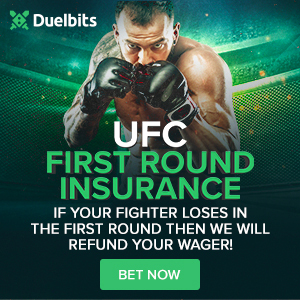 Assuncao went for a front kick early. He settled for a leg kick moments later. Lopez caught a kick but didn't capitalize. A hook landed for Lopez. He followed that up with a leg kick. The two swung wild and Lopez landed a hook.
Assuncao caught a kick and landed a punch to the body as Lopez turned. He went for a high kick, but it was blocked. Lopez scored a huge takedown.The round ended with both men standing.
Assuncao got round two going with a more aggressive attack. He landed a hook as his opponent was off balanced. He then pushed him against the fence. Lopez got out of the clinch. Lopez got tagged and stumbled back to the fence briefly. The round ended with Lopez blocked a head kick.
A nasty bruise appeared on the inside part of Lopez's leg due to the bevy of kicks. Assuncao continued to turn up the heat. Lopez shot in, but nothing doing. A huge right hand dropped Lopez. Assuncao was going to drop a hammerfist, but he saw his opponent was out and held back.
Final Result: Raphael Assuncao def. Matthew Lopez via KO (punch) – R3, 1:50