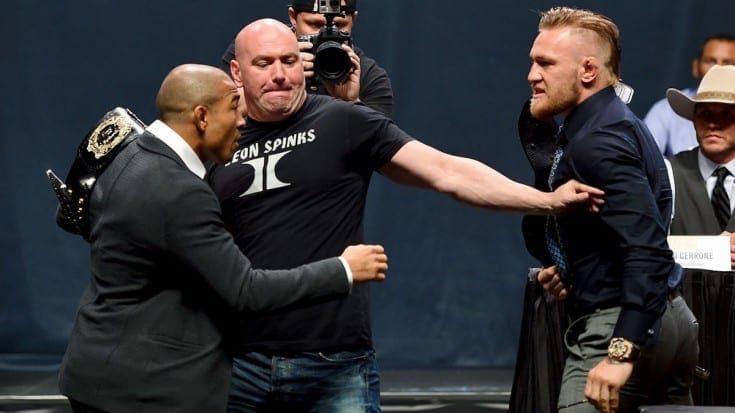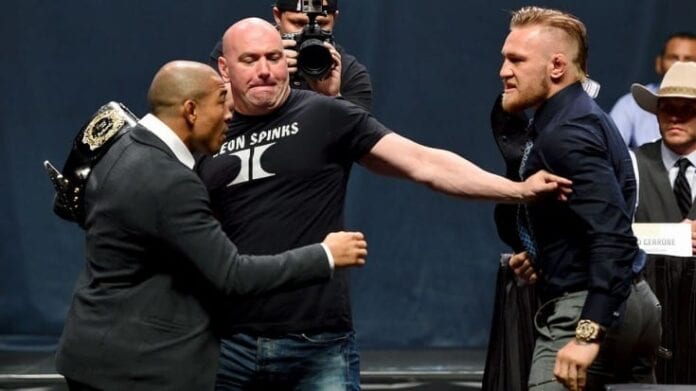 The last 18 months have been quite a whirlwind for UFC featherweight champion Jose Aldo.
After losing his title in absolutely brutal fashion to Conor McGregor at UFC 194 in Dec. 2015, Aldo made it clear that he wanted an immediate rematch. After realizing that he wouldn't be granted that wish, Aldo's relationship with the UFC became rocky. He would then, however, agree to take on Frankie Edgar at UFC 200 last July, dominating "The Answer" to become the interim 145-pound titleholder.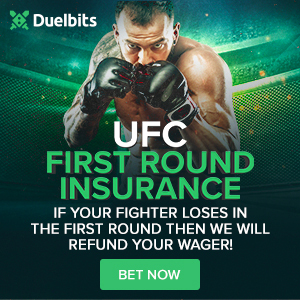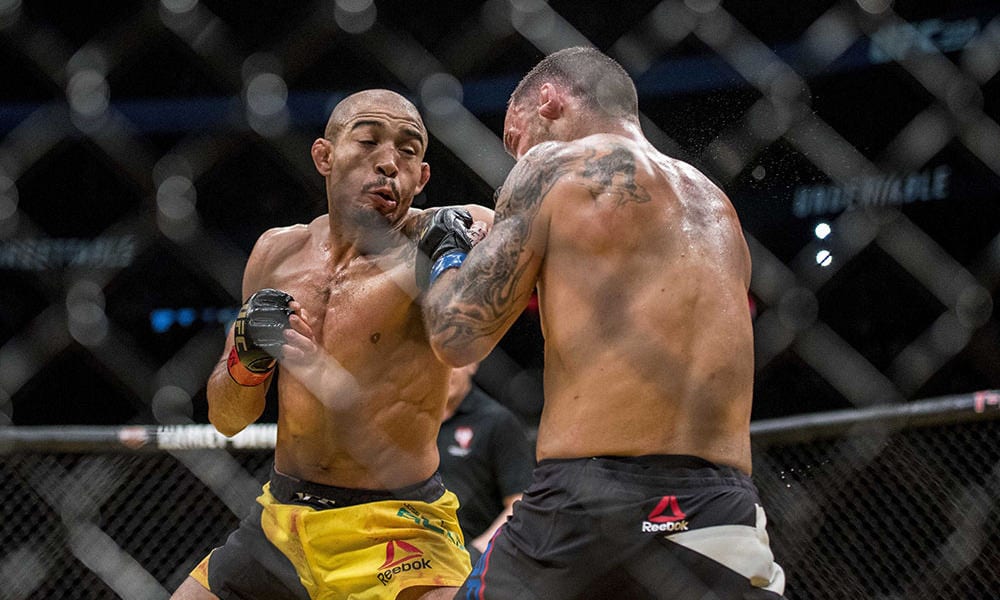 After the win over Edgar, Aldo once again expressed interest in a rematch with the Irishman, but Aldo's longtime head coach Andre Pederneiras told ESPN.com that McGregor 'wouldn't accept the fight', which led the Brazilian to explore other options:
"It was just difficult because after his fight with Frankie, he wanted Conor," Pederneiras said. "But Conor wouldn't accept the fight, and after that, Aldo started to think about retirement. We flew to Vegas to meet with Dana, and Dana said, 'I can give you some freedom to box, and if you want to retire, OK, but your UFC contract will continue.' Aldo started to think again, if he wasn't given full freedom to box, still under contract, waiting for a chance to fight Conor, maybe he would try to fight at 155 pounds. That's when we tried to fight [lightweight] Khabib Nurmagomedov, but his dad did not want him to accept. And then Holloway accepted to fight us after he beat Anthony Pettis in December, but said he needed to take his son to Disneyland and needed to do a movie, so now, finally, he has the time to fight."
Continuing on, Pederneiras admitted that Team Aldo has a plan to secure a rematch with "Notorious" one, although the head coach also revealed that UFC President Dana White has told Aldo that McGregor does not want to fight him:
"Always. Always. We want a fight with Conor McGregor," he said. But it's hard to get. We know that. We know he doesn't ever want to fight Aldo again. Maybe in boxing. Maybe he'd accept a boxing match. When we were meeting with Dana, he told us, 'Conor does not want to fight you. I tried everything to put him in to a fight with you. I can't put a gun to his head.' That's the word, from Dana to us. Dana told that to Aldo, directly."
While a rematch with the outspoken Irishman may be a major goal of his, Aldo has a tough test sitting in front of him, as he's currently set to defend his title against current interim champion Max Holloway, who's riding an incredible 10 fight win streak, in the main event of UFC 212 this Saturday (June 3, 2017) in Rio De Janeiro, Brazil.
Pederneiras confirmed that Aldo is focused solely on Holloway:
"That's the best thing about Aldo. When he signs a contract, he forgets about everything and concentrates on his next fight. He doesn't want to lose any fight, you understand? Right now, he does not think about fighting Conor or boxing," he added.
What do you make of Pederneiras' comments?