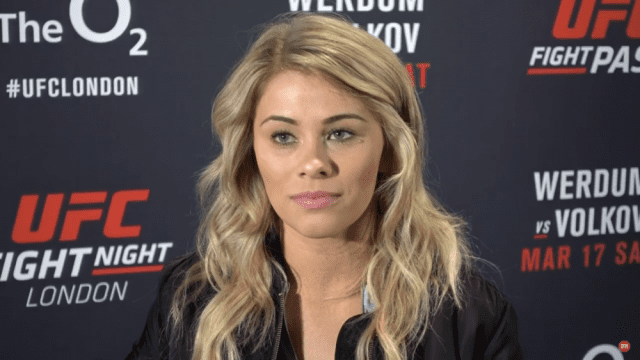 Paige VanZant is extremely anxious to get back into the Octagon.
"PVZ" hasn't fought since suffering a unanimous decision loss to Jessica-Rose Clark. She sustained a broken arm during the fight, which required surgery to repair. However, due to complications, she required another surgery in July. In her absence, VanZant has been watching the young women's 125-pound division develop.
It's frustrating for her to watch from home and not be able to be a part of it (via MMA Junkie):
"It's opened up," VanZant said. "There's all kinds of crazy stuff going on and it's really hard for me to watch all these other women be so successful – me being forced to sit on the sidelines is hard."
Currently, the UFC women's flyweight title is vacant. It will be contested for at UFC 231 between Joanna Jedrzejczyk and Valentina Shevchenko. "PVZ" will definitely be keeping a close eye on the title bout:
"I've been paying attention," PVZ said. "I think it's obviously going to be an amazing fight and I know they have fought in the past. They've had three muay Thai fights, and Valentina has won all of them. But this is very different – it's an MMA fight.

"So I'm excited to watch it as a spectator and a fan, but I'm also going to watch it as a critic and seeing that division open up. I'm excited to see the fight, but more than anything I'm excited to get back in there myself."
VanZant also believes Jedrzejczyk will look a lot better at 125 pounds, after struggling to cut down to 115 pounds:
"I totally believe (Jedrzejczyk will be better)," VanZant said. "There's been only a few people that you look at for weigh-ins and you're like, 'Oh my gosh, you look like you're going to die.'

"And that's Conor (McGregor) when he drops down to '45, and it's Joanna when she makes 115. She's tall, and she looks like she cuts a lot of weight, and I'm sure that she does. I know that moving up, she's got to feel more athletic and more sound in her capabilities. So I'm excited to see it."
If you enjoyed this story, please share it on social media!