Lots of talk has gone on surrounding the rematch between Nate Diaz and Conor McGregor at UFC 202. As this weekend's event beckons, the time for talking is finally coming to an end. The hype for UFC 202 has arguably paled in comparison to that of their first meeting, but this is often the case for big rematches. Add in the big TV appearances for Diaz and more commitment to training for McGregor, and its no surprise there's been less time for trash talking at pressers. One question remain very pertinent since the first fight though–How does McGregor overcome the size of Diaz?
The reach advantage for the Stockton brawler stands at five inches. It's not the biggest gap in wingspan that we've seen, but its a lot harder to overcome with a guy that knows how to use it properly. With 'The Notorious' really putting in the hours for cardio and conditioning, many feel we are going to see a longer fight at UFC 202. Outside of these variables, we have to pay thought to the fact Diaz has a full camp behind him this time.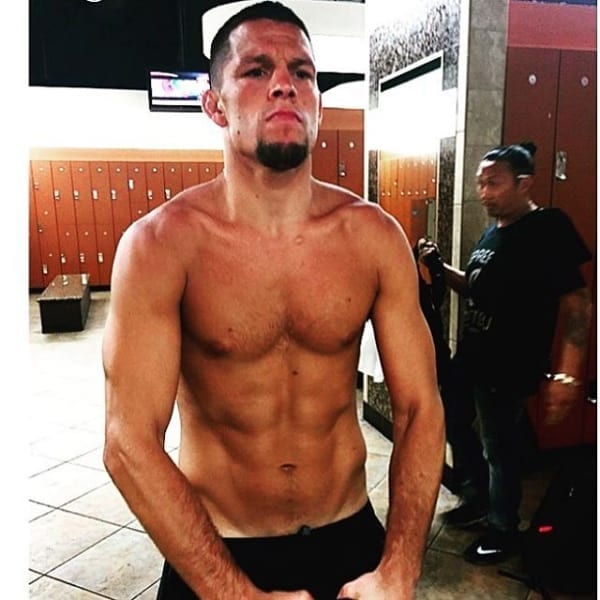 Full Camp Diaz
Think back to when Nate Diaz fought Michael Johnson in Orlando. Their 2015 meeting was a pivotal fight in the making of Diaz vs. McGregor, but it also showed how devastating the BJJ black belt is when motivated. The above picture was shared by a follower on social media, and is dated from yesterday. He's certainly looking good.
Here's another: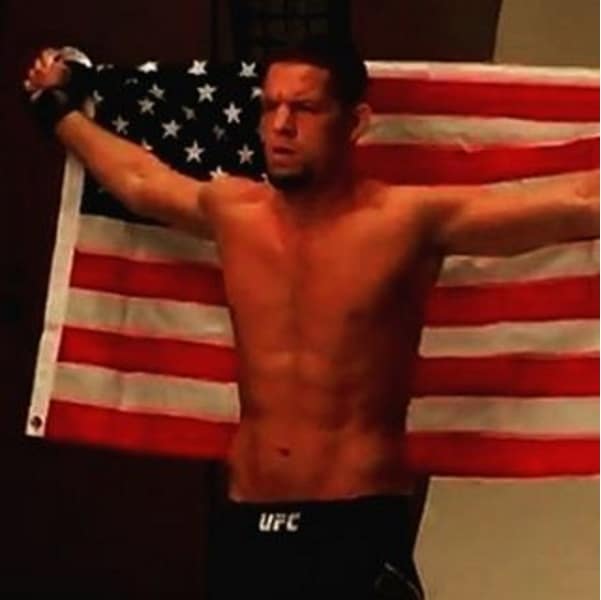 'Murica
We also shouldn't forget the shape Conor McGregor is sporting in to the fight, but the reasons for highlighting Diaz's form are obvious. On just 11 days notice and not exactly in tip-top form, the Stockton native was able to piece McGregor up in the second round and get the finish. Also noteworthy was the Irishman's exhaustion by that point and lack of defense on the mat.
Here's a further look at both McGregor and Diaz's impressive physique here in UFC 202 fight week!