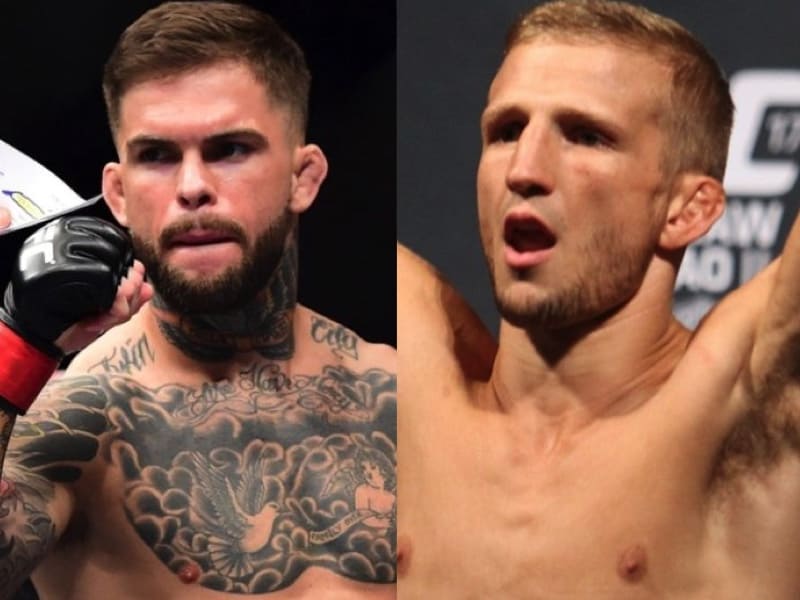 After winning the UFC bantamweight title with a dominant performance over Dominick Cruz in the co-main event of this past December's UFC 207 from Las Vegas, Nevada, Cody "No Love" Garbrandt expressed interest in facing off with ex-teammate and former titleholder TJ Dillashaw.
Garbrandt was granted his wish, as he will indeed defend his strap against Dillashaw later this year, but not before the two coach opposite each other on the upcoming season of The Ultimate Fighter (TUF), which has been labeled Redemption.
It was clear that the two 135 pounders had some bad blood between them, but it appears as if the two actually got into a physical altercation while filming the reality show. A screenshot, which was grabbed from a recent UFC 209 promotional video (Via MMAMania), shows "No Love" grabbing the neck of Dillashaw.
Check it out below: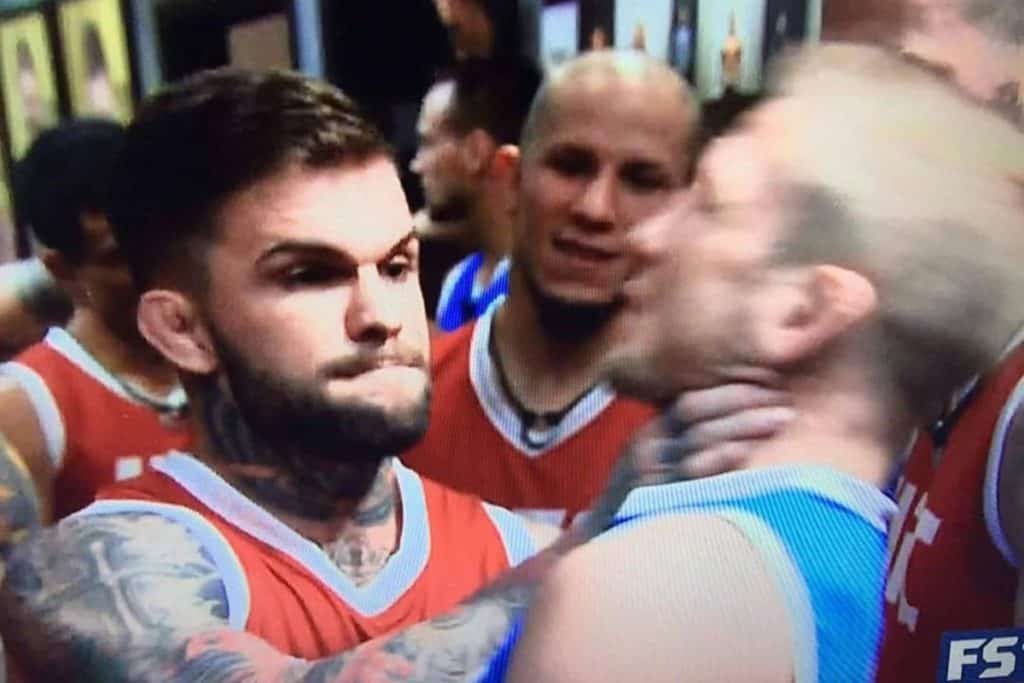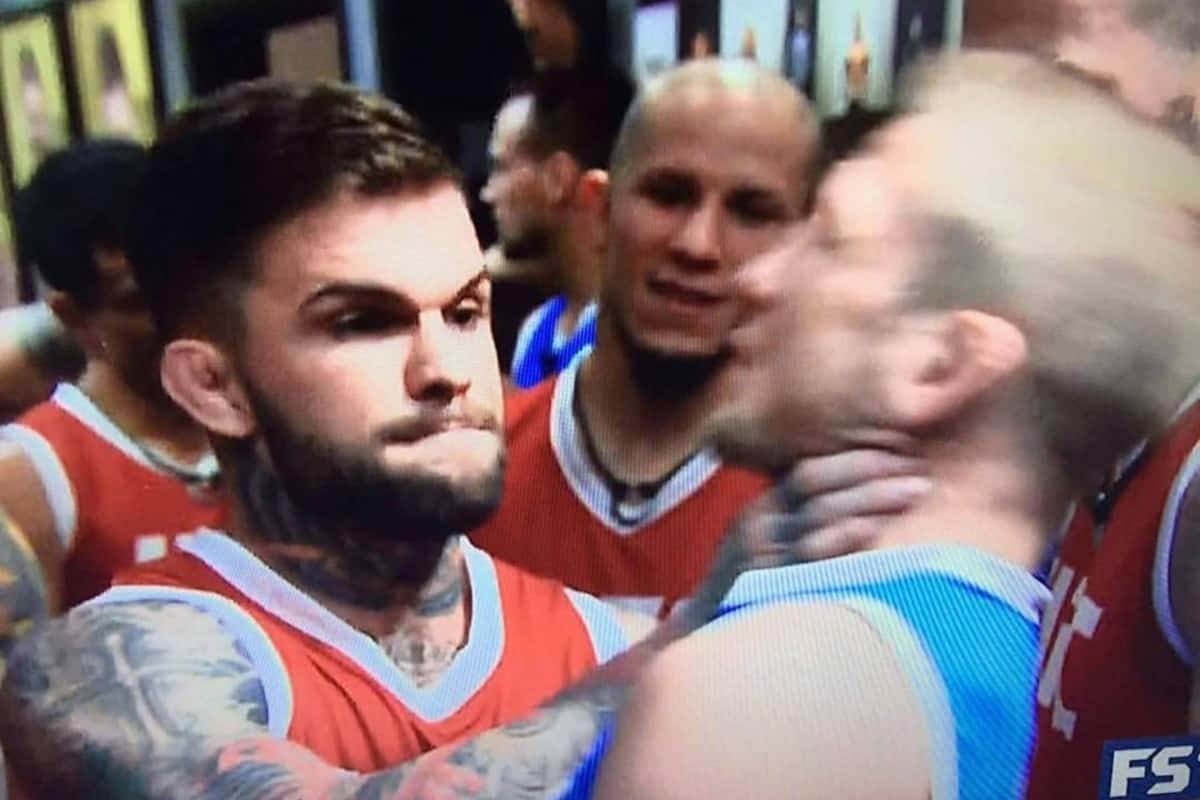 Are you excited for the next season of TUF, and who do you expect to come out on top when the two men meet later this year?