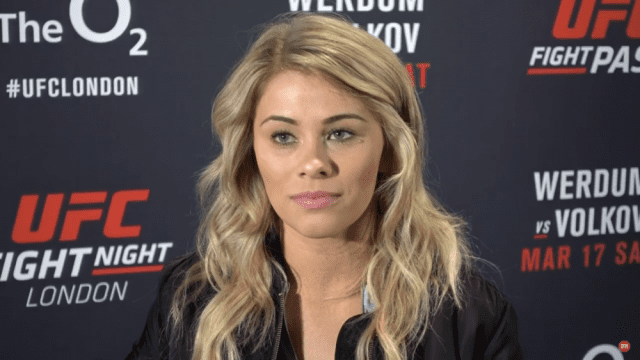 Paige VanZant is obviously one of the UFC's most attractive female athletes on its roster.
With that has come some opportunities that the 25-year-old couldn't pass up. Some of those might have come at the displeasure of hardcore mixed martial arts (MMA) fans, but VanZant says she's done worrying about that now. Speaking to Fansided, "12 Gauge" notes she has been pushing opportunites to the side because she wants to be recognized as a legitimate mixed martial artist.
Now, she's confident she can do both on her own, and she doesn't need approval from anyone:
"I've been pushing these opportunities to the side. I can only hide so much of my girliness. I've been turning down opportunities because I do want people to see me as a professional fighter," VanZant said.
"I'm done with that. I'm going to 100 percent be myself. There is this new era of being strong and beautiful. The die-hard fight fans can complain that I'm doing things like Sports Illustrated but it's who I am and I absolutely loved it.
"There is not a lot of loyalty. The true fans support me in any endeavor and they like me as a person. I don't think there should be any question about my fight career at this point. I've broken my arm twice. Maybe I don't look like a professional fighter but, hey, I was born this way. Call my mom and dad."
Inside the cage, VanZant comes off a big second-round submission win over Rachael Ostovich at UFC Brooklyn. She snapped a two-fight losing streak that began in December of 2016. After suffering a fractured right arm, VanZant will have to wait a bit before stepping back into the Octagon.
If you enjoyed this story, please share it on social media!