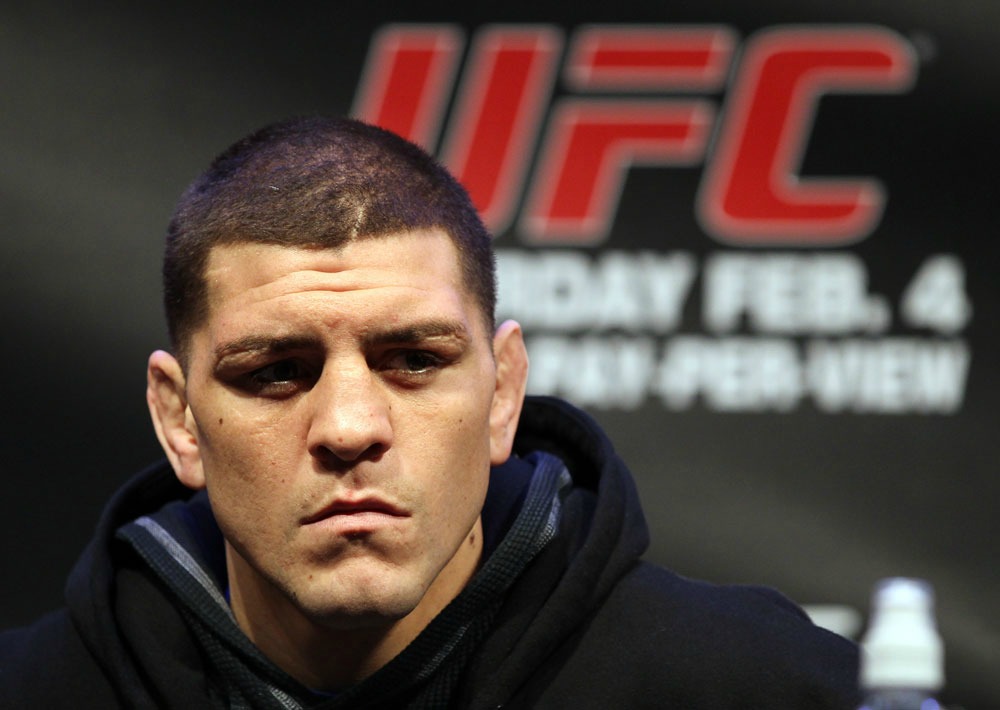 Former Strikeforce welterweight champion and UFC welterweight-come-middleweight Nick Diaz has become one of the most polarizing figures in MMA. Failed drug tests in 2007 and 2012 landed Diaz in hot water with the NSAC (Nevada State Athletic Commission) as did his UFC 183 test results.
The Californian fought Anderson Silva in the main event that night in January, and the result was a boatload of trouble for both men. Silva got popped for steroids, and Diaz once again for his drug of choice; marijuana. Diaz and his attorney appealed against the results of the test, and will be heard at hearing in the coming weeks.
Many cringed when they heard about Diaz's appeals of innocence, but check out MMAJunkie uncovered:
On fight night, however, Diaz's urine was taken three times and sent to two different laboratories – SMRTL and Quest Diagnostics, the latter of which the NSAC uses to conduct tests for drugs of abuse such as marijuana.
Diaz first gave his urine at 7:12 p.m. – before his UFC 183 headliner – to a collector working on behalf of the SMRTL. The test came back negative when run through a "WADA full menu," which includes drugs of abuse.
At 10:38 p.m., after his fight, he gave his urine to another collector working on behalf of Quest. The sample ultimately came back showing marijuana metabolites in excess of 300 ng/mL, or double the NSAC's allowed amount of 150 ng/mL.
Then, at 11:55 p.m., Diaz gave his urine to the same collector for SMRTL. He again passed the WADA full menu.
In its complaint against Diaz, the NSAC cites the Quest Diagnostics findings as the basis for its complaint, also noting the fighter's failure to disclose his use of marijuana on pre-fight medical paperwork. The test documents from Quest are included as exhibits to the complaint. The SMRTL test results are not.
Correct me if I'm wrong, but something smells fishy here. If Diaz did indeed pass two WADA-accredited laboratory tests, how would it be possible to fail a third? Unless of course Diaz smoked marijuana on the night of the fight, while in the arena….
Doubtful. What is also in doubt is the legitimacy of the commission, and the labs that are doing the drug testing. It could also be that Diaz failed the test and there is more information to come, so we'll have to wait before coming to a conclusion on this subject.
In closing:
Follow @Rorylowkick

Follow @LowKick_MMA

Tweet