UFC 202 proved to be one of the greatest cards ever, let alone in 2016. The enjoyment levels of the Las Vegas card got off to a great start with some thoroughly exciting prelims, before the main card delivered in spades. Conor McGregor and Nate Diaz faced off for the second time in the main event, and were nicely backed up by straight finishes on the undercard. Perhaps most notable before the main event was Anthony Johnson's tooth-removing 13-second KO of Glover Teixeira.
The main attraction rolled in to town, and it was a thriller of epic proportions. We knew the bitter rivals at the top of the card would throw down hard, but most predicted the fight would end in the early or middle rounds. The Irishman and the Stockton bad boy had other ideas, making good use of the championship rounds. By the time the full allotted 25 minutes was up, both men wore the fight.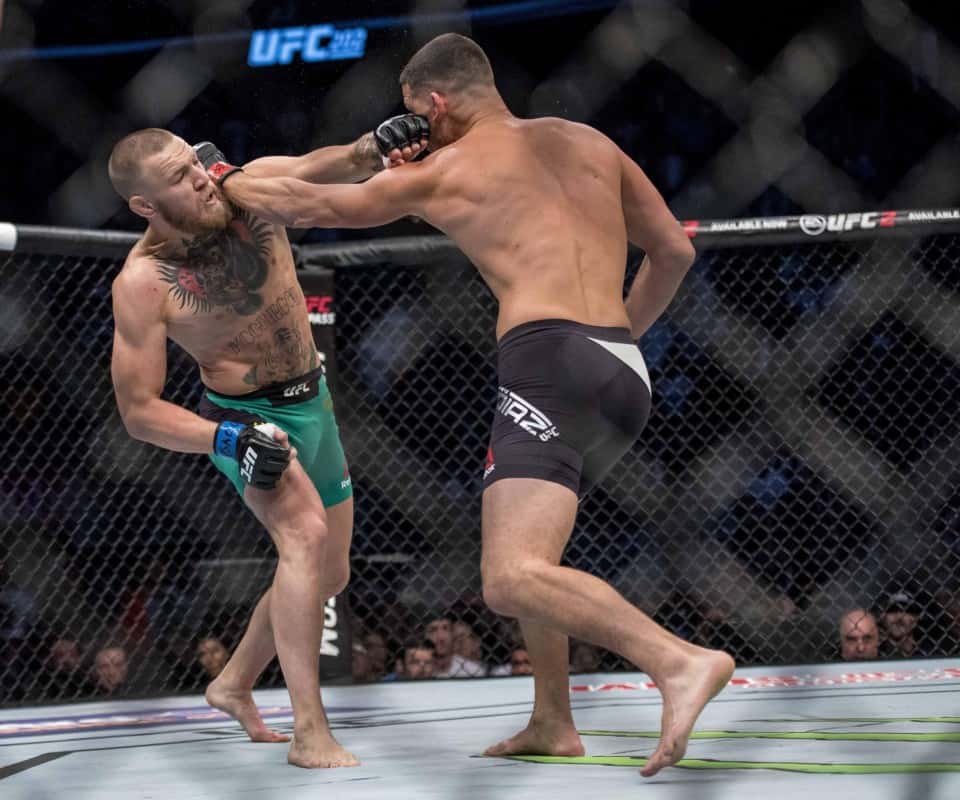 Respect Between Warriors
After the fight was done we saw a beautiful show of respect between McGregor and Diaz. The fight was indeed close, but in the end it was the Irish star who got his vengeance on Diaz. The judges handed down a majority decision for the featherweight champion. After their narrow war, Diaz didn't waste time in making his opinion on the outcome known.
The post-fight media scrums were highlighted by Diaz vaping some CBD oil and also claiming he won. The Stockton native says he scored the fight four rounds to one in his own favor. Now three days removed from the event, Diaz is still taking shots at McGregor's decision win. Check out the social media shot fired from Nate Diaz's official Twitter account: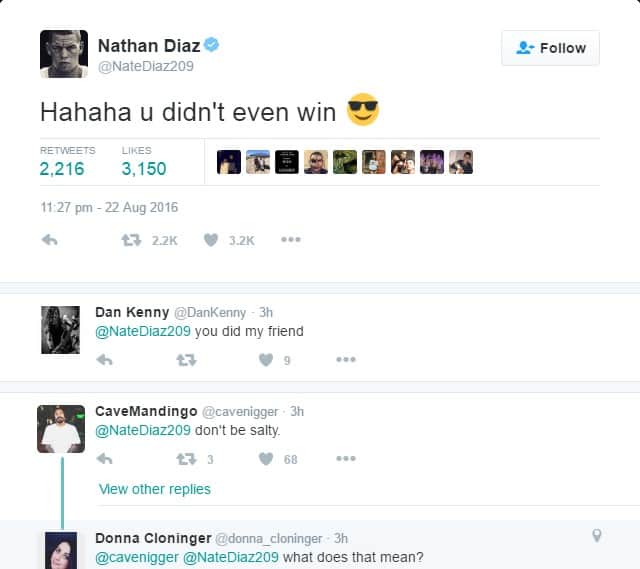 Shots Fired!
UFC president Dana White sensationally shot down Diaz's request for a trilogy fight. In doing so he also revealed that McGregor could fight Eddie Alvarez without having to vacate the 145-pound belt. The decision caused outrage among certain sects of fans, and most likely Diaz too. The lightweight champion Alvarez had already called out for the winner of McGregor vs. Diaz 2 some weeks ago.
It looks as though Jose Aldo might be the junior champ for a little longer than expected.