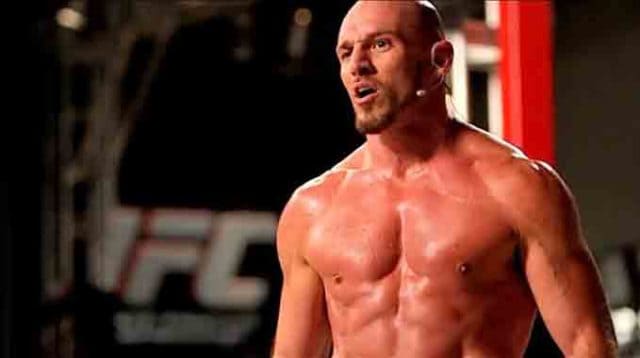 Johny "Bigg Rigg" Hendricks has had a long-standing battle with the scale over the last few years.
He got his chance to contend for the welterweight championship against former longtime titleholder Georges St. Pierre back at UFC 167 in 2013, and lost a very close decision in which many thought he had won. After St. Pierre vacated the title, Hendricks took on Robbie Lawler for the vacant title and finally became the welterweight champion at UFC 171 in March 2014.
However, after the fight he suffered a torn biceps and was on the sidelines for almost nine months. When he finally returned at UFC 181 last December to face Lawler in a rematch, he was once again without the gold as he lost another close decision.
So why did "Bigg Rigg" lose to Lawler the second time around? Maybe Lawler was the better fighter, but maybe it was also because Hendricks wasn't in shape. Highly regarded nutritionist Mike Dolce, who frequently works with Hendricks, believes it was his weight that cost Hendricks the belt, saying that "Bigg Rigg" allowed himself to "balloon up" between fights:
"Johny Hendricks has such problems with his weigh-ins, because he balloons up in the offseason," Dolce said on Monday's edition of The MMA Hour. "He carries too much body fat. It's extremely unhealthy to dehydrate the muscles, where you can't dehydrate the body fat. So it comes out of all the vital areas of the body and that causes all these poor performances."
This definitely appeared to be true on fight night, especially in the championship rounds. As the fight went on, Lawler continued to push the pace while Hendricks looked tired and basically shut down in the later rounds. Dolce knows the problem, and he put it into a harsh reality by saying if Hendricks isn't willing to live healthy, then he doesn't deserve to beat fighters who are willing to do so:
"You don't deserve to beat these guys if you're not living the same lifestyle," Dolce said. "Talent and a hard punch is only gonna get you so far. You gotta earn the victory long before the fight."
Known for his brutal left hand, it seems as if Hendricks will have to make some changes and stick to them if he wants to regain the belt and stay champion. Despite him calling his client out in a sense, Dolce did sound optimistic for Hendricks' upcoming bout with Matt Brown at March 14's UFC 185 from Dallas:
"Johny is a champion, man," Dolce said. "You can't count a kid like Johny Hendricks out. Look at his body of work. Look at what he's done. Look at his [Georges St-Pierre] fight. I think he manhandled GSP. How do you count out a kid like Johny Hendricks, who is a born winner?"
Despite his weight issues, there's no doubt that "Bigg Rigg" is still amongst the elite at 170 pounds. With a few changes and win over Brown, does Hendricks deserve another shot at the title? If you enjoyed this story, please share it on social media!