Former UFC women's bantamweight champion Ronda Rousey's big comeback is still being hotly debated. Less than one week after Rousey's crushing loss, the internet has proved again to be a harsh and unforgiving place. Fans have been flooding social media feeds with memes and gifs of 'Rowdy's' 48-second loss to Amanda Nunes. After her loss to Holly Holm, Rousey faced a similar backlash, but there have been a few key differences this time. Firstly, the reactions have been notably more divided this time around. Coming to Rousey's defense, many followers have been blowing up over the harsh content being shared.
Another key difference is the reaction from fellow fighters, a few in particular. Immediately after defeating Rousey on December 30, the champion Nunes shared a meme she'd reportedly been holding on to for two weeks. It wasn't only 'The Lioness' who was firing shots, as Michael Page trolled 'Rowdy' with his homemade video. Showing 'Venom' mocking Rousey's footwork, the short clip went viral within hours.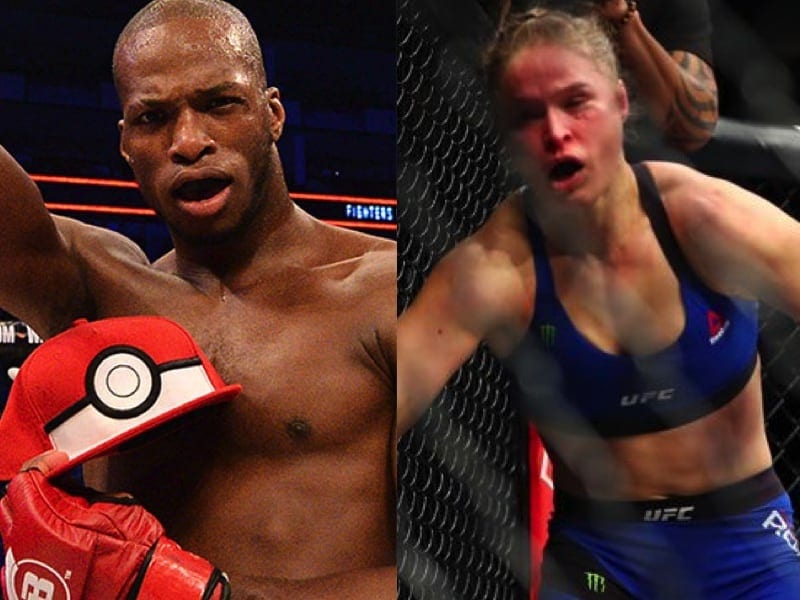 Not Done Yet
Responding with a Tweed and delete 'f*ck you' to Page, Travis Browne was one of many angry reactions to the Bellator star's video. Apparently he's not done spitting venom just yet, though. Check out Page's latest troll of Ronda Rousey's striking game:
When you get coached by your………….
"FRIENDS"????????
Great Advise ????#headmovement#pivot#shutupshutupshutup@amanda_leoa pic.twitter.com/ibrrTjo93J

— Michael Venom Page (@Michaelpage247) January 3, 2017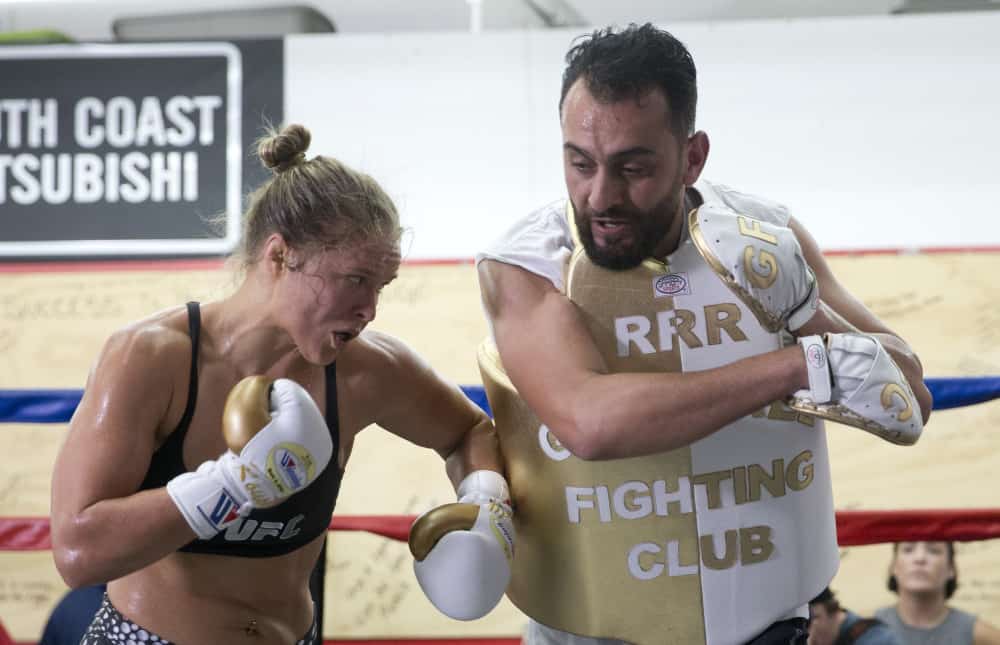 Coach Edmond Too?
Since UFC 207, Edmond Tarverdyan has found himself on the media's chopping block. Page is clearly joining in on the running joke, but is he taking these antics a little too far. After crushing Cyborg's skull, Page rolled out a pokeball in his celebration. Many felt given the nature of Santos' injury, the joking around was perhaps in bad taste. Considering 'Rowdy's' admission of depression after her first loss, is Page touching a raw nerve? Obviously nobody is above humour, but as a fellow fighter should 'Venom' retract his fangs on this subject?