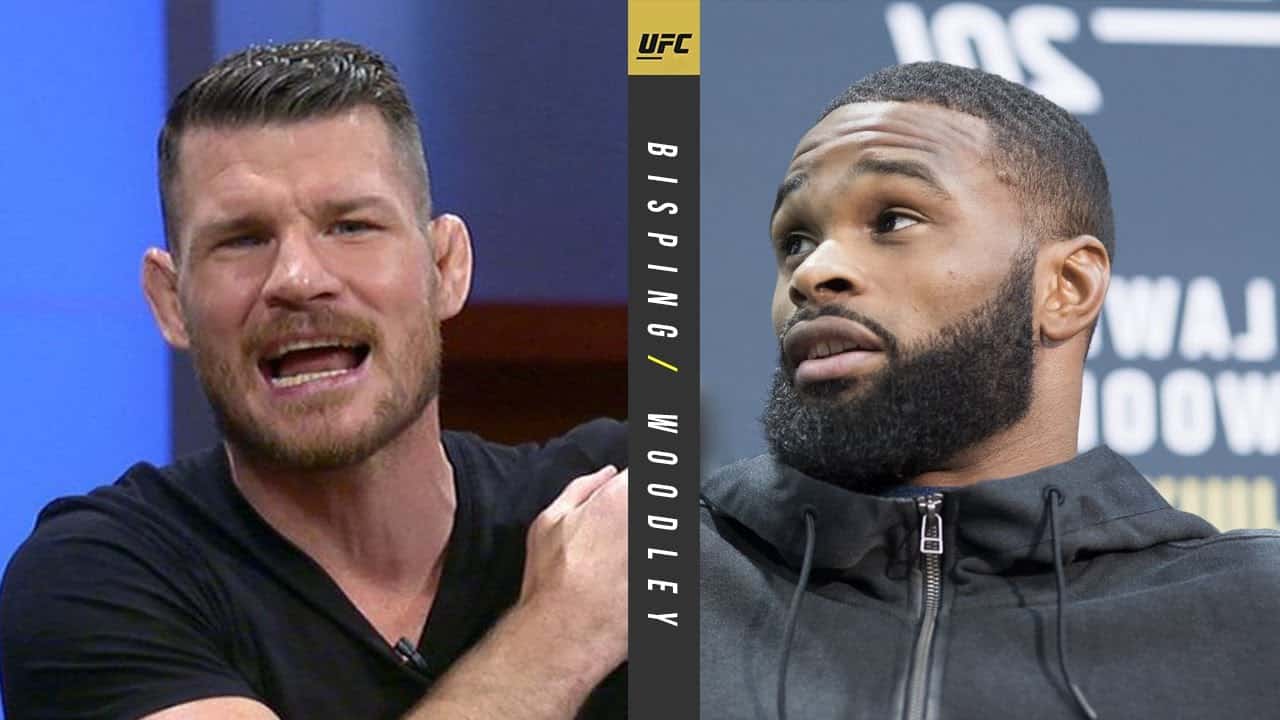 Michael Bisping insists he's ready to move on from his reported match-up with MMA great Georges St-Pierre – the biggest fight of his career – if GSP won't fight in July.
""The Count" insists he'll battle number one contender Yoel Romero at UFC 213 during International Fight Week, but yesterday welterweight champion Tyron Woodley called Bisping out yet again, offering to "put his foot in Bisping's a**" on July 8.
But not surprisingly, Bisping isn't too keen on The Chosen One" and his endless callouts for "money fights," quickly shooting down the offer on Twitter because of his incredibly lackluster win over Stephen Thompson in his last fight:
@UFCTonight @FS1 @TWooodley Tyron, I've no interest in shadow boxing for 25 mins against you. I need someone who engages/actually fights 🙂

— michael (@bisping) March 30, 2017
Woodley then replied by insisting Bisping was 'running' even though he fights in a completely different weight class than him, to which "The Count" understandably scoffed at, noting Woodley was the one looking for a fight outside his normal division:
running? Your then one who wanted to do a catchweight of 180. Haha man up or shut up!

— michael (@bisping) March 30, 2017
Ouch. A brutal reply, but not an unfounded one considering Woodley's last fight was most definitely among the worst title fights in UFC history. As Dana White said afterward, "The Chosen One" is going to have to make fans want to see him in one of the big money fights he so covets, and he did just the opposite at UFC 209.
As for St-Pierre, well, Bisping then shifted from Twitter to Instagram to goad GSP, demanding they set a date for their awaited championship showdown: