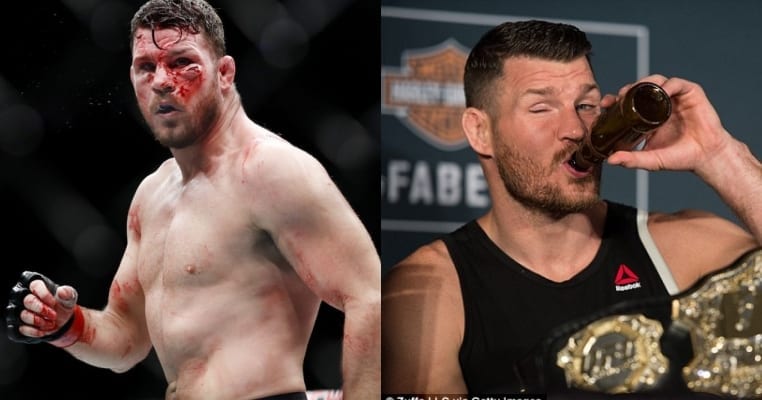 Michael Bisping has finally heard enough…
After taking out Luke Rockhold in their rematch at UFC 199, newly crowned middleweight champ Michael Bisping made a few interesting call outs. Firstly, seeking revenge, 'The Count' mentioned his old rival Dan Henderson. The ageing 'Hendo' was all too happy to oblige, although some fans and fellow fighters were not best pleased. Eventually the rematch was made official and Michael Bisping vs. Dan Henderson 2 took place at UFC 204. Fighting in front of a partisan crowd, Bisping sent Henderson to retirement without the elusive UFC belt he'd coveted for years.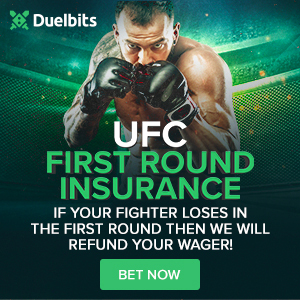 As well as the decision to challenge Henderson, Bisping's decision win garnered him some negative reactions. Some felt that he didn't do enough to get the win, and pointed out his war wounds as a sign of a loss. Either way, the win was in the bag and it was time for 'The Count' to move forward. For a brief period it seemed the top contenders at 185 pounds were all tied up, but then injury to Luke Rockhold freed up Jacare Souza from his UFN 101 booking. By this time, Bisping had already been pushing hard for a UFC 206 bout with Georges St-Pierre.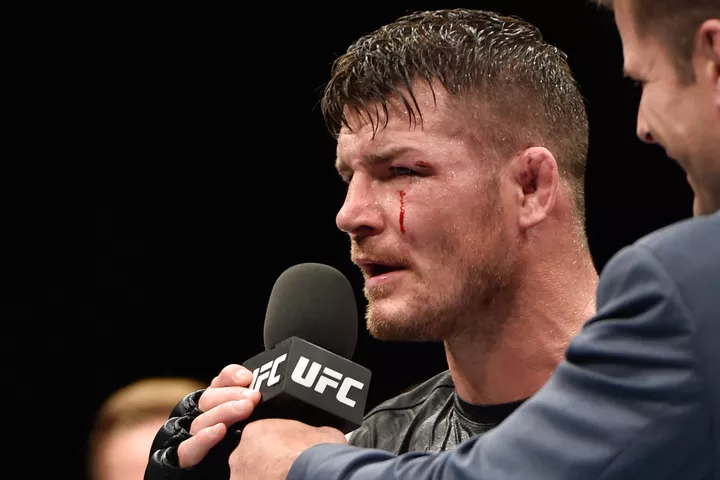 Bisping's Injury
Once it was revealed that 'GSP' would not be coming back at UFC 206, Bisping announced he was too injured to fight the now freed up Jacare. When questioned on the matter, the brash Brit would state he would have taken the risk for 'GSP' money, but not for the wage he would receive for Souza. Sparking yet more backlash from groups of irate followers, Bisping would take a bit of a verbal pounding on social media. Now, just two days after that interview regarding 'Rush' and Jacare, Bisping has heard enough.
Here's what he told his haters on his official Instagram account:
Here's a random picture of my foot. Interested to see all the negative comments that can come from the sad twats that seem to comment on my Instagram pics. Here's the facts you losers, and I apologize for any foul language. Get a life, man I actually feel sorry for you. Why do you even follow me to talk shit? Occasionally, I look at some of your profiles….. Wow!!! Please stop. I don't respond because I actually feel sorry for you, because you are some of the saddest looking Virgin assholes I've ever seen.

Anyway, I'm going back to chilling in my massive house, with my beautiful children and wife, with my UFC world belt staring at me right now. Regardless of anything you can say, I'm ridiculously happy. Can any of you spiteful people say that? Haha nope! Otherwise you jealous assholes wouldn't spend your time hating on Instagram. Meanwhile I hope you find something at the job centre, a job, a girlfriend, or maybe just a sense of purpose and happiness. God knows your life is lacking if this is how you like to spend your free time. Find something useful to do, add to the world, be happy and spread love. Oh and in the meantime…. Go fuck yourself. And you know what's really funny? All you dicks would beg me for a picture if you met me. Now that's funny!!!!!
Will Bisping stick to his guns and continue to seek a fight against St-Pierre?