Lyoto Machida Politely Accepts Chael Sonnen's Weekend Call-Out [UPDATED]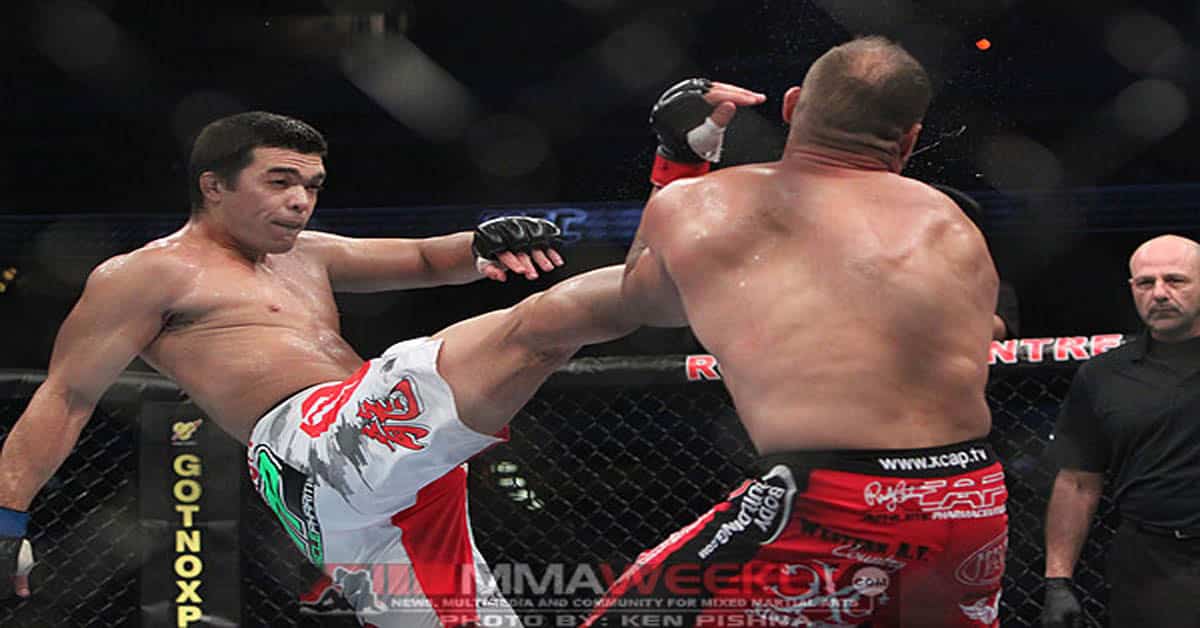 UPDATE: The fight looks like it might actually happen; Fighters Only says it's slated for UFC 136 (October 8th in Houston), while BloodyElbow says it might take place this winter.
"I don't know what the future holds, there's plenty of guys out there to fight. There's a karate guy at 205 pounds, I might stop there on my way back to 185 for a tune-up fight and take out Machida, but we'll see, we'll see where it goes." — Chael Sonnen to MMAFighting at UFC 132
"I think that's great, I'm excited to do that. He's coming back now, wants to fight, and I really think it's a good fight for me. If Sonnen really wants this fight, I'll sign it immediately, no problem at all." — Lyoto Machida responding to Tatame
It shouldn't come as a big surprise that Sonnen wants to ease back into the UFC as a light-heavyweight, considering he's a gigantic son-of-a-bitch these days. Plus, Machida's persona as a pee-drinking Brazilian Seagal-student has already given Uncle Chael a lot of material to tweet with.
As for Machida, he doesn't really have anything better to do. "All of the potential opponents are set to fight, and I think I'll just have to wait," Machida told Tatame. "Rampage will fight Jon Jones, Franklin fights Minotouro, Phil Davis vs. Rashad, so I'll have to wait for the definition of these fights to start my training focused."
For the record, Sonnen has no interest in settling his beef with Wanderlei Silva following the Axe Murderer's 27-second loss to Chris Leben at UFC 132. "No, it doesn't make sense," he told MMAFighting. "Wanderlei's gonna have to do something else. I don't have any interest in getting in there with him. I don't want to be the next guy to force him to have a flashlight shined in his eyes."