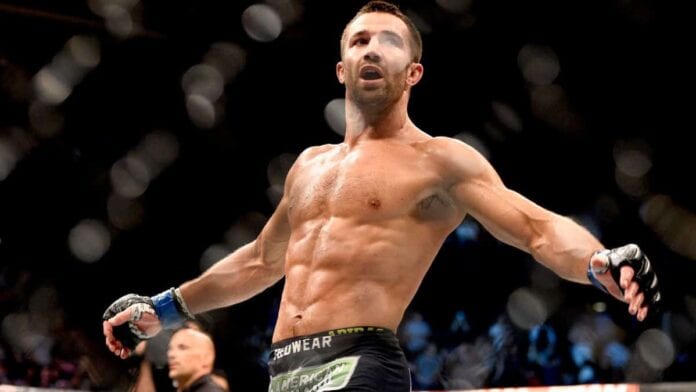 The mixed martial arts (MMA) world was thrown for a wild loop when longtime UFC veteran Michael Bisping knocked out Luke Rockhold in their UFC 199 main event clash, to secure his first ever UFC title on just two weeks notice.
Since the loss Rockhold's once surging confidence has taken a dynamic blow, and if losing the title on his first defense wasn't worst enough, the fact that he lost it in such dramatic fashion to the brash Bisping adds insult to injury.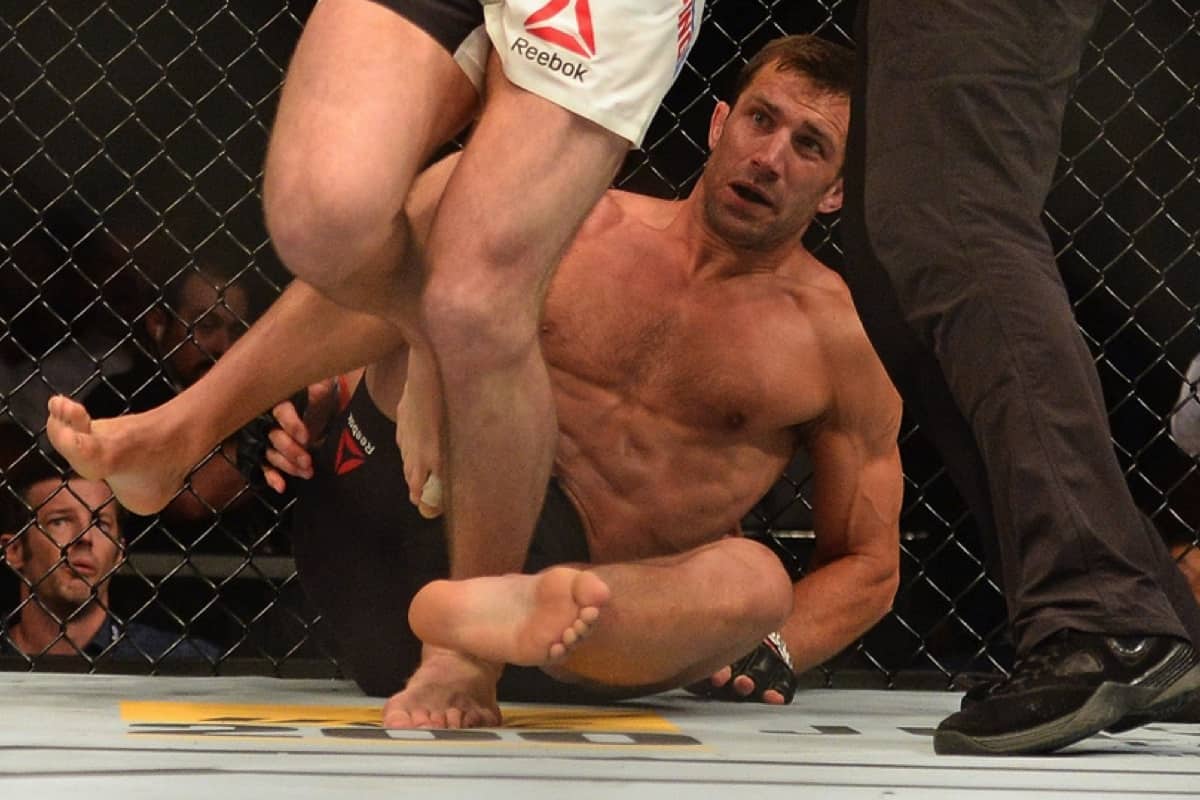 Though Rockhold never did successfully retain his title in his short run as champion, he does have a history with Bisping as the two men share a win over one another. In a recent interview on The MMA Hour with Ariel Helwani, courtesy of MMA Fighting, Rockhold stated that he is confident that a trilogy bout with the trash-talking Englishman is on the horizon:
"I think the odds are high," Rockhold said. "I think the opportunity is there. … I f*cked up the whole division.
I put Bisping in a place where he feels empowered and he's trying to pick and choose his fights. I think it's put a strain on everything, on all the matchups that need to happen.
My bad. I f*cked up. I'm sorry to the fighters and I'm sorry to the fans that they have to deal with this piece of sh*t."
Rockhold credits Bisping for his toughness, owning up to the fact that he lost to the new 185-pound king 'fair and square, however, the AKA product highly doubts that Bisping would be able to repeat what he did in June once more:
"He's a tough guy," Rockhold said. "I lost fair and square. But the odds of that happening are fairly low. He caught me on the tip of my chin on the way out in a perfect moment and then followed it up.
Congrats to him. He won. I think the guy is a true piece of sh*t and I think he's classless. Like I said, I'd love the opportunity to get that back.
I think the odds are the odds and I'd love to write that wrong and fix it for everybody. I don't think he deserves it. I don't think he knew he was gonna do it.
Obviously his reaction tells that. It's not gonna last long. I want that back. I want to settle the score. It's 1-1."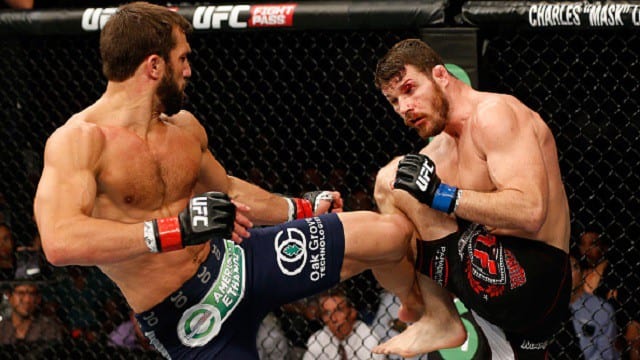 Prior to the bout many anticipated a more thunderous finish from Rockhold than the first time he defeated Bisping, something the Californian eagerly wanted to accommodate to the crowd and went into the contest extremely confident in his capability of doing so.
Rockhold, however, took Bisping much too lightly, which ultimately led to his jaw-dropping downfall:
"I think you need those nerves," Rockhold said. "They keep you honest, they keep you precise. They heighten your senses.
I went in there with no nerves and thinking I had to put on a performance nobody had, go out there and show something different."
Bisping has had no shortage of suitors for who his next opponent might be. Viable candidates stem from former middleweight champion Chris Weidman, all the way down to No. 13-ranked Dan Henderson who shares a bit of history with the new champion:
"I think I screwed up the whole middleweight division," Rockhold said. "I think I put them in a tough spot. I think Bisping is obviously doing more of that, him being the ballsy guy and claiming how tough he is and he'll do this and he'll do that.
He's being very picky about who he's fighting next. It seems like he's running from quite a few people. We see the true colors come out in Bisping. It's all coming out now."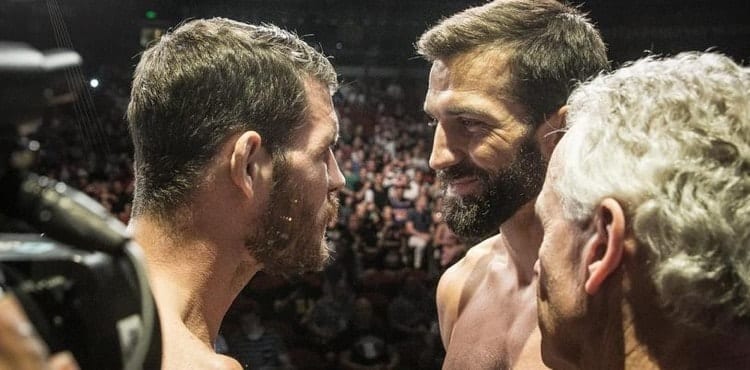 In regards to an immediate rematch between Rockhold and Bisping, Rockhold believes it's the only option that makes sense at the moment:
"I think it makes the most sense of anything out there," Rockhold said. "I've already beat Weidman. He can't jump me for that. I've already beat Jacare.
I'm the No. 1 contender. I've already beat Bisping. I think the rubber match is there and I think that's the fight to make. I want this. Will he get it? It's ultimately up to the UFC, though Bisping will have plenty of say.
In the end Rockhold firmly believes Bisping's reign as champion will be short lived, and if Bisping wants to prove himself as a true champion, the only way to do it is through a rematch with him:

"It's not gonna last," Rockhold said. "Face the music. Try to be a real champion. If you want to be a real champion, go out there and let's fight.
Fight me. Fight one of the top guys. You know I'm your route to being that true champion that you always wished you could be."