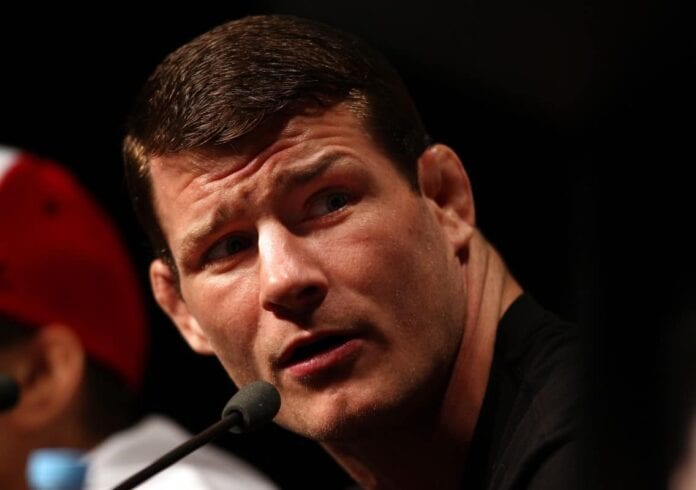 UFC middleweight champion Michael Bisping is currently being sued by 19-year-old Antonio Georgakopolous, who claims the UFC champ choked him at a 24-Hour Fitness in Anaheim, California on July 31st.
A complaint was filed with the California Superior Court in which it was claimed that Bisping choked Georgakopolous for two to three seconds, which caused "intense throat pain" the next day. Georgakopolous sought advice from a specialist who recommended treatment. It was also reported that, as a result of the incident, Georgakopolous had "nightmares, difficulty sleeping and anxiety."
In total,  Georgakopolous is suing Bisping, the UFC, UFC parent company Endeavor (formerly WME-IMG), and 24-Hour Fitness. In a press conference earlier today (Thurs. November 2, 2017) Georgakopolous' lawyer, Gavril T. Gabriel, scolded UFC President Dana White's comments in a recent podcast appearance in which he refered to Georgakopolous as a 'meathead' and a 'pu**y' (quotes via MMA Fighting):
"In that podcast, Dana White called my client 'an f-ing meathead,' a typical 'p-u-s-s' and I won't finish the rest of that, that he should shut his face in the first place, that he's a clown and a tough guy," Gabriel said. "I don't think Dana White has ever met my client. If he did, he'd know those statements are completely false, and his sole purpose is to tarnish his image.

"Dana White will also be held accountable for his false statements for not only for allowing Bisping to engage in the conduct that is outlined in the complaint, but encouraging this kind of bullying behavior by Michael Bisping," Gabriel continued.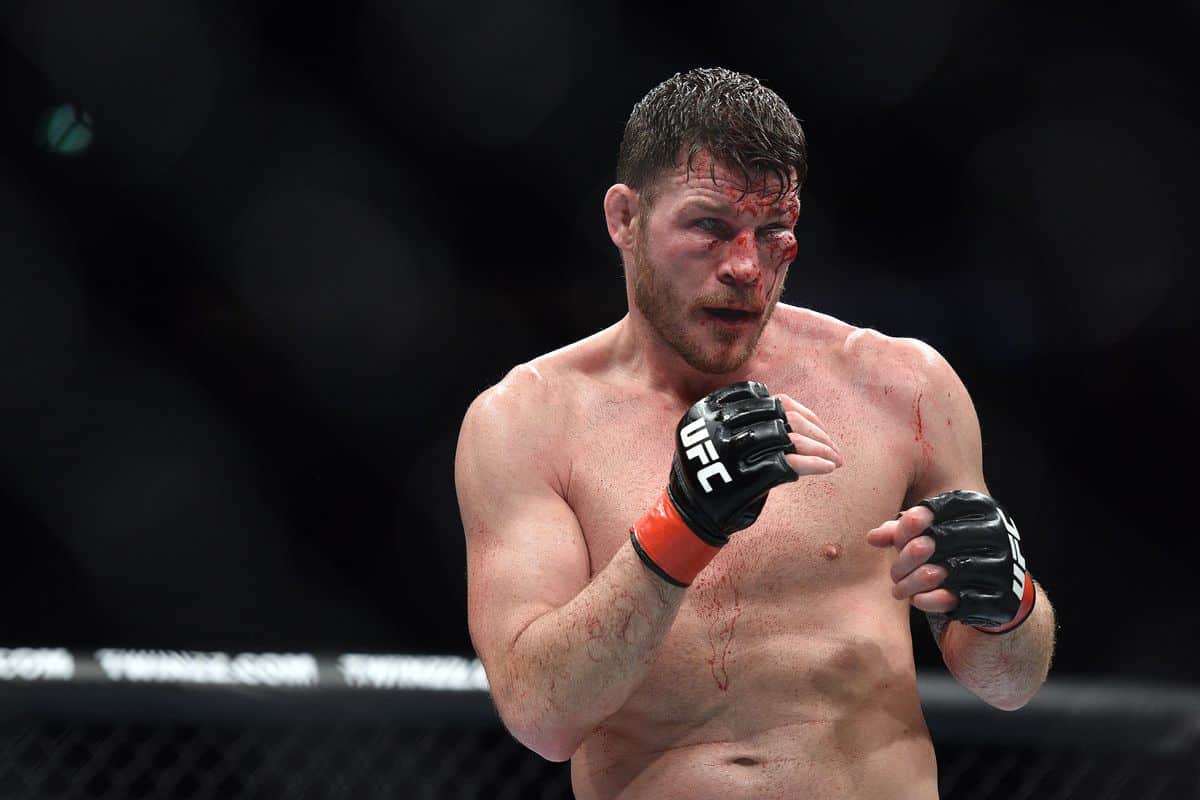 Bisping is currently approaching the biggest fight of his career this weekend (Sat. November 4, 2017), as he is scheduled to defend his middleweight throne against ex-welterweight champ Georges St-Pierre in the main event of UFC 217. "The Count" has recently been questioning Georgakopolous' timing of the lawsuit now that he is set to make one of the biggest paydays of his career:
"Mr. Bisping, he's quoted as saying this lawsuit is very tactical," Gabriel said. "Well, this lawsuit is not tactical. My client hired me to adjudicate his rights and to ensure justice is served for the lawsuit he suffered. Next, he's not looking for publicity, this being my client. He wants to continue living life as a 19-year-old college student. The last thing he wants is to be in front of a camera.

"The next comment made by Mr. Bisping, and this is via MMAFighting.com, this lawsuit is 'total bullocks,' it's 'completely infactual, there is many contradictions, and it's just not correct,'" Gabriel said. "If you take some time to read the complaint, you'll understand that nothing in there is made up, nothing is not supported by witnesses. So I'd encourage everyone to read the complaint and make a decision for yourself."
Gabriel believes the name-calling from the UFC's behalf is a representation of the culture being allowed within the promotion by Dana White:
"I think it's a reflection of the culture that's being allowed by Dana White," Gabriel said. "Obviously a business, an organization starts from the top, you can see from Dana White all the way to Michael Bisping, they're bullies, they can say whatever they want and do whatever they want and get away with it."