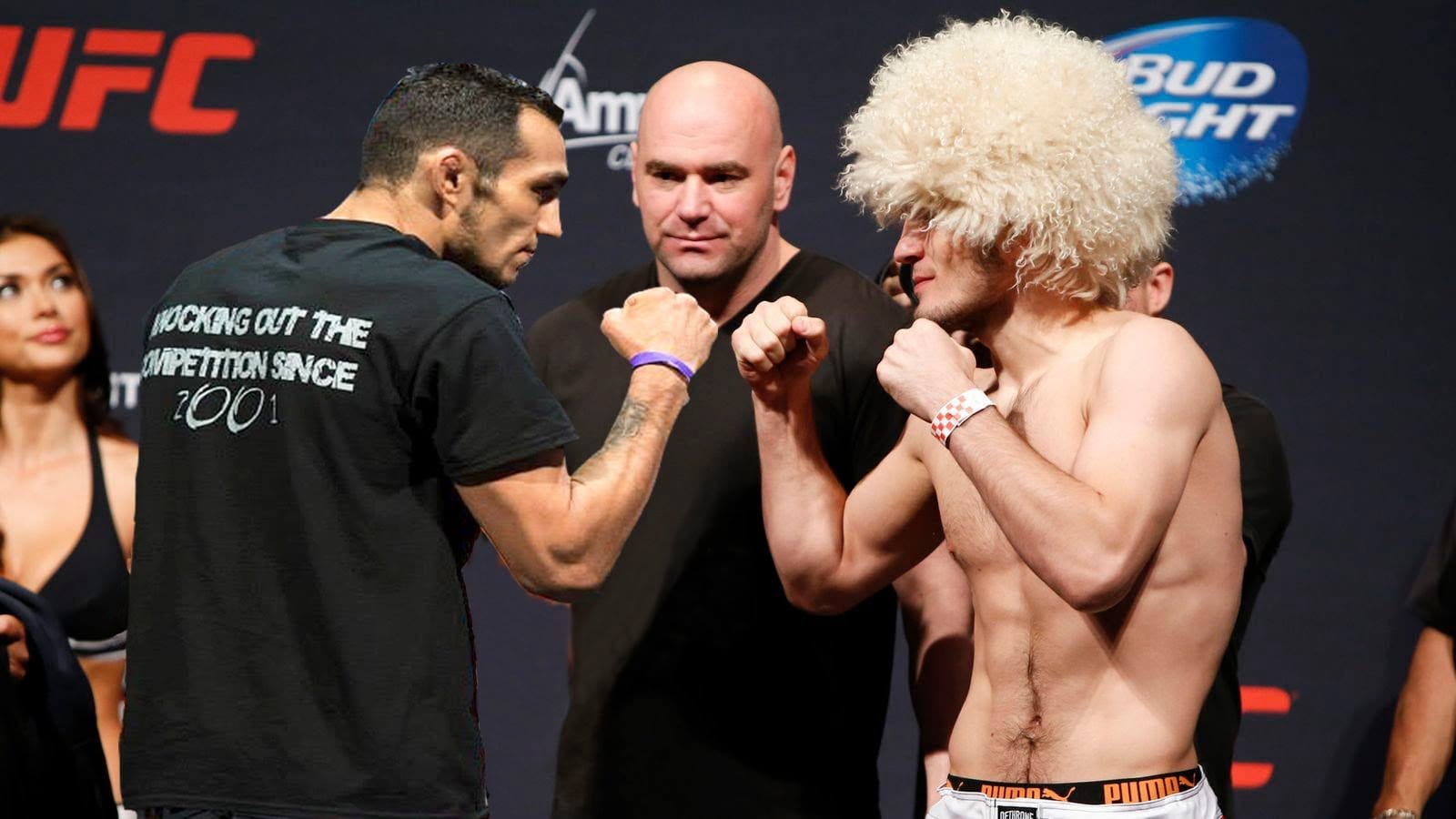 Khabib's manager doesn't think that Tony Ferguson should be next in line for a title shot. This is the latest attempt by the representative of the UFC lightweight champion of getting this fight nixed.
Fans have been calling for a bout between the two dominant 155-pounders for quite some time. Many believe Ferguson could be the man to finally hand the Russian the first defeat of his fighting career.
Ferguson is on an amazing 11-fight win streak. He has victories over the likes of Rafael dos Anjos, Kevin Lee, and Anthony Pettis.
Nurmagomedov's manager, Ali Abdelaziz, recently told ESPN's Ariel Helwani (H/T to MMANews) that Ferguson shouldn't be owed a shot at the strap.
"I don't think Tony deserves to fight Khabib. He doesn't man, he sucks. Brother it doesn't matter [Ferguson's winning streak]. Khabib would fight him, but at the end of the day I think Tony Ferguson is like a white chick, because he has no spices to him no character to him. He got cheap ass sunglasses on. What he represent? He represent nothing. Tony Ferguson don't represent nothing.
This guy Conor, he represent something. He's the biggest piece of sh*t scumbag in the whole planet. That's who he is. What's Tony represent? He's like a blank piece of paper, he's boring. He's a good fighter but I think he's over his time, his time has passed. He's old and slow, and that's it."