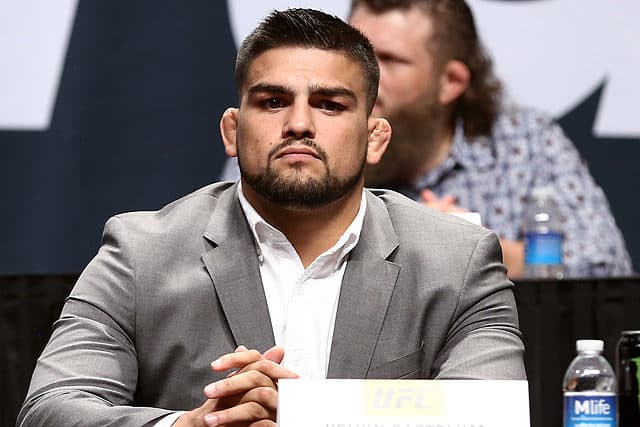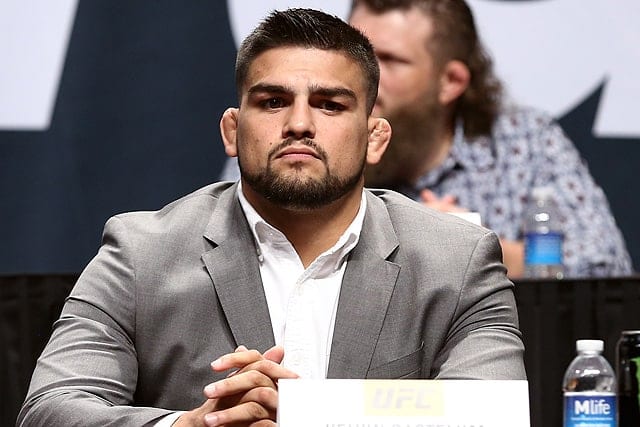 Kelvin Gastelum was "dumbfounded" by UFC President Dana White's comments after UFC 225.
The pay-per-view's (PPV) main event was tarnished after Yoel Romero failed to make weight for his championship contest against Robert Whittaker. White would've liked Gastelum, who was in Chicago for the card, to have stepped in for the opportunity.
Instead White suggested that Gastelum was unable to do so due to "personal issues." White seemed extremely agitated by this and said Gastelum needed to get these issues sorted out.
On today's (Mon. June 25, 2018) edition of The MMA Hour with new host Luke Thomas, Gastelum offered his reaction to White's post-UFC 225 comments.
Gastelum said that he was "dumbfounded" when he heard what the UFC boss had said (quotes via MMA Fighting):
"I was dumbfounded," Gastelum said. "Because I don't know where those comments are coming from. I just figured he was upset over me not taking the fight a day-and-a-half before."
Romero would continue on in the main event in a non-title fight that went all five rounds. A case could've been made that the Cuban earned the victory, however, the judges' scorecards told a different story as the Aussie champ left Chicago still middleweight king on the better end of a split decision.
Gastelum did admit that he was in negotiations with the UFC to be the backup for the fight between Whittaker and Romero, but those talks fell through:
"My manager was negotiating money to get from that," Gastelum said. "I wasn't gonna be doing it for free. That fell through. So they told me that's not happening."
It seems the week of UFC 225 promotion officials contacted Gastelum that Wednesday about potentially replacing Romero. Apparently there were already doubts about The Soldier Of God making it to fight night.
At that point, however, Gastelum's diet was too far off. He had been consuming alcohol and eating in Mexico while foregoing any sort of training for a fight. The former Ultimate Fighter winner weighed between 200 and 205 pounds and was not confident he could make 185 pounds in a healthy manner by fight night:
"I looked down at my belly and I'm like, 'No, I don't think I can do this in a day and a half,'" Gastelum said. … "In a day and a half's notice while I've been out drinking and eating, I probably would have been in the hospital if I would have tried that."
As far as White's comments, Gastelum would like to sit down with him and hash out their differences:
"I would love to sit down and see what those comments are about," Gastelum said. "I just haven't reached out to him about it. Eventually, I want to sit down with him and talk to him and meet with him and see what the future holds."