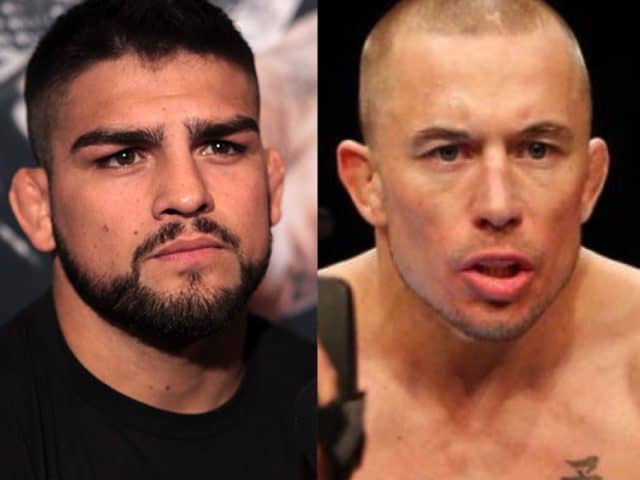 Add No. 10-ranked Kelvin Gastelum to the list of fighters not happy with Georges St-Pierre's immediate middleweight title opportunity, after an almost four-year layoff.
Gastelum is hot off a first round knockout win over former UFC light heavyweight champion Vitor Belfort, and took to his post-fight press conference to state that 'GSP's' crack at the 185-pound title simply doesn't make sense:
"A little bit. What's the point of having rankings if we're not going to follow the rankings?" Gastelum asked. "If we're not going to follow the No. 1-contenders. It just doesn't make any sense. Now everybody wants those big money fights and it just doesn't make any sense to have any rankings if we're gonna keep doing that kind of stuff.

"I just gotta keep winning fights, keep making noise. I'm not a very loud person. I'm not a very obnoxious person, but the way that I want to keep making noise is beating big names."
With the win Gastelum has now earned three straight victories inside the Octagon over names such as former welterweight champion Johny Hendricks, Tim Kennedy, and now Belfort. Gastelum could pursue a title shot at either welterweight or middleweight, but cautions a run at 185 pounds with the possibility that St-Pierre could shake up the title picture with a title win.
As for St-Pierre's title shot, he will be taking on champ Michael Bisping at a date yet to be determined due to some United States Anti-Doping Agency (USADA) obstacles that need to be solved.
You can listen to Gastelum's thoughts on St-Pierre's middleweight title shot here:
If you enjoyed this story, please share it on social media!