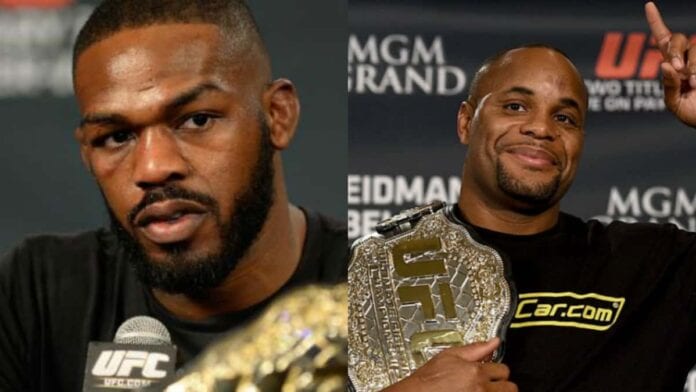 UFC 200 is now less than two weeks away, and serves as one of the most highly anticipated cards of the year. The main event pits bitter rivals Daniel Cormier and Jon Jones against each other in a light-heavyweight title unification bout. In continuation of a feud that dates back to 'DC's' Strikeforce days, and includes the UFC 178 media day brawl and 'death threats' video, 'Bones' and Cormier will tangle in a rematch of their UFC 182 battle. Jones came away from that 2015 meeting with his belt intact, but in just over a year a lot has changed.
After his New Mexico hit-and-run saga saw Jones stripped of the championship, Cormier took hold of the division with a UFC 187 submission win over Anthony Johnson. The two were still beefing hard throughout Jones' absence, and Cormier defended the belt successfully at UFC 192 before Jones was reinstated by the promotion. Now scheduled for a July 9 do-over, we've perhaps seen a toned down version of their contention, at least in comparison to Jones and Cormier's infamous history.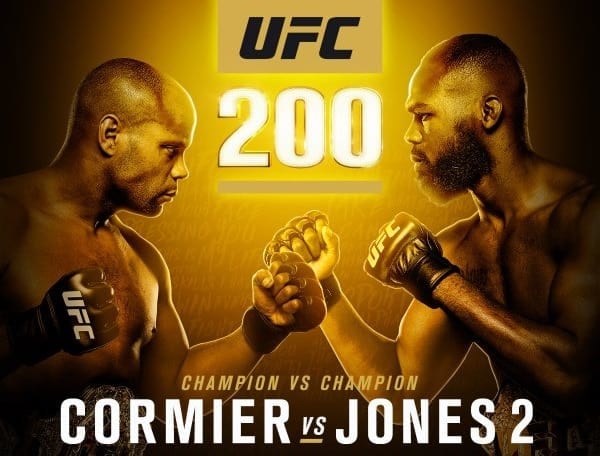 Jones even recently stated that Rashad Evans is in fact his biggest rival, but there's someone else out there, who happens to be a UFC referee, that has 'Bones" attention right now. John McCarthy is that man, as Jones told media during a recent press luncheon that he hopes 'Big John' will step down from his refereeing duties for the UFC 200 main event. McCarthy was announced by the Nevada Commission last week to officiate Cormier vs. Jones 2, and the interim boss is not happy. As per MMAFighting.com:
"I would prefer any other referee but him. It's been a mixture of many things throughout the years," Jones said. "Just the energy. I don't feel like we have the best energy. It's an accumulation of some of the things that happened during some fights and just personal interactions. I just don't feel as, you don't need anything stacking up against you when you're fighting a great fighter like DC."
"He [officiates] probably once a week somewhere," Jones said. "For me, this is my life, this is my story, this is my legacy. This is everything to me, and if I don't agree with his energy that he brings to the fight, if I was him, I wouldn't want to be a part of it. You know what I mean? If you're not welcome, why would you even want to be part of someone's big night who doesn't want you there. I would say, 'you know, I'll back out of this one, I don't need to be a part of this one.'"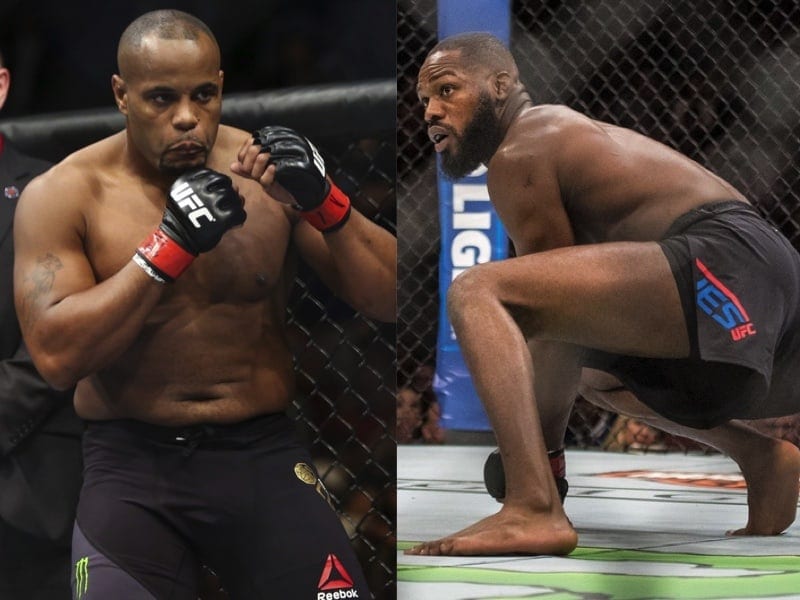 Cormier himself is no stranger to taking a dislike to a certain style of reffing, as he put in an appeal to have Herb Dean removed as referee from UFC 197. 'DC' was originally scheduled to face Jones in the main event before dropping out injured. In an interview with Matt Serra and Jim Norton, the light heavyweight boss said Jones needs to 'nut up' over his issue with McCarthy:
"I think John McCarthy is a guy that is a great referee. He's a guy that he's kind of in the fight. You feel like there's a third guy. Herb will get out of the way. In some instances you need a ref that will just stay out of the way, he's just there to protect you. But John does interject himself into the fight some with the open hands and certain things that Jones kind of does consistently. So I guess that may be where his complaints come from but I'm not exactly sure."
"I'm fine with John McCarthy. I would have been fine with Herb Dean again because as a man when I said that about Herb Dean on a conference call, I will tell you I didn't know that was going out audio to everybody. I thought it was just me talking to the commission. But afterwards…I felt the need to reach out and say, 'If I have a gripe I should be able to tell it to you.' So I ended up talking to Herb Dean and he was gonna get one of the commissioners on the phone so that we could discuss everything, so that he could hear my complaint.

"Every referee has something that they do that someone will not agree with…Look April 23rd, if Herb Dean would have been the official I would've had to just nut up and deal with it. And that is exactly what Jones is gonna have to do on July 9." Quotes from MMAFighting's Jed Meshew