UFC 200 took a turn for the better this weekend, as the promotion used their airtime to announce a huge twist in the plot. Although MMA journalist Ariel Helwani leaked the information before the UFC had intended, the moment we heard the words 'do you see me now?' along with Brock Lesnar in the UFC 200 promo video, we were on the edge of our seats. The former heavyweight champion is returning for a one off fight, with an opponent yet to be confirmed.
The pro wrestling superstar pretty much cut all ties with the fighting world in 2011, stating he'd never enter the octagon again after the severe beatings he'd been handed. While battling diverticulitis, Lesnar was off for over a year following his TKO loss to Cain Velasquez at UFC 121. He was squashed by Alistair Overeem in his final fight, as the merciless Dutch kickboxer targeted the gut in a harrowing display.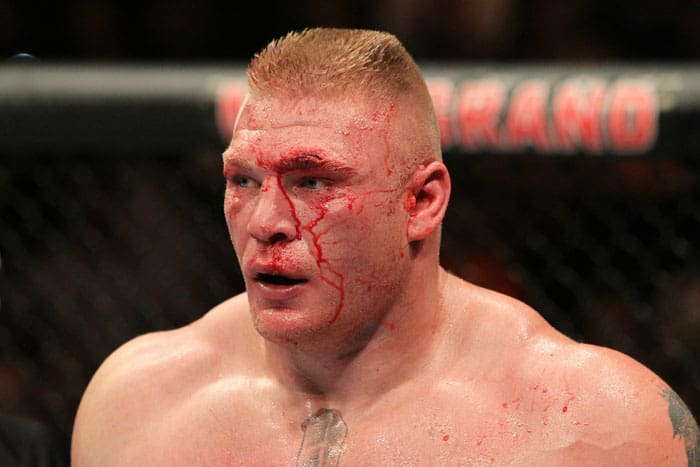 It seemed the Brock Lesnar experiment was over, but if there's one thing we know from combat sports history it's that nothing is ever over, especially not where money is concerned. It's a given that fighting a huge draw like Lesnar, Ronda Rousey and Conor McGregor etc. will line an otherwise less attractive fighter's pockets to no end. If you can't beat them, join them, meaning if you can't get a fight against the big draws then try scoring a slot on the same card.
For the blockbuster cast of UFC 200, Lesnar's addition means dollar signs all round. Headlined by Daniel Cormier vs. Jon Jones, UFC 200 is undoubtedly a stacked card throughout, but many felt it was missing the wow factor that Lesnar has now created.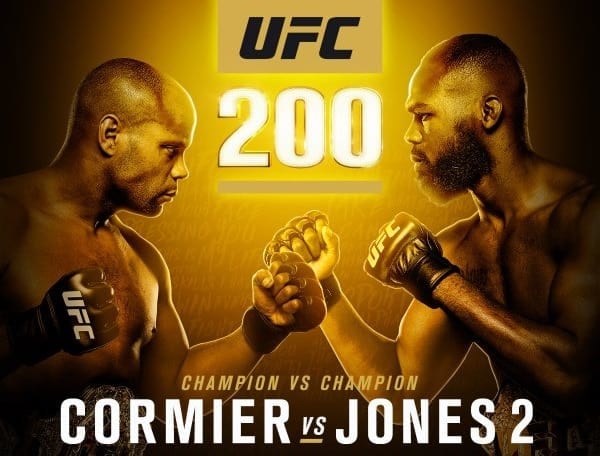 Speaking of Daniel Cormier and Jon Jones, they've both chimed in on the Lesnar saga that erupted at UFC 199, including Ariel Helwani being booted and indefinitely banned from UFC events.
Continue to page 2…
 continue…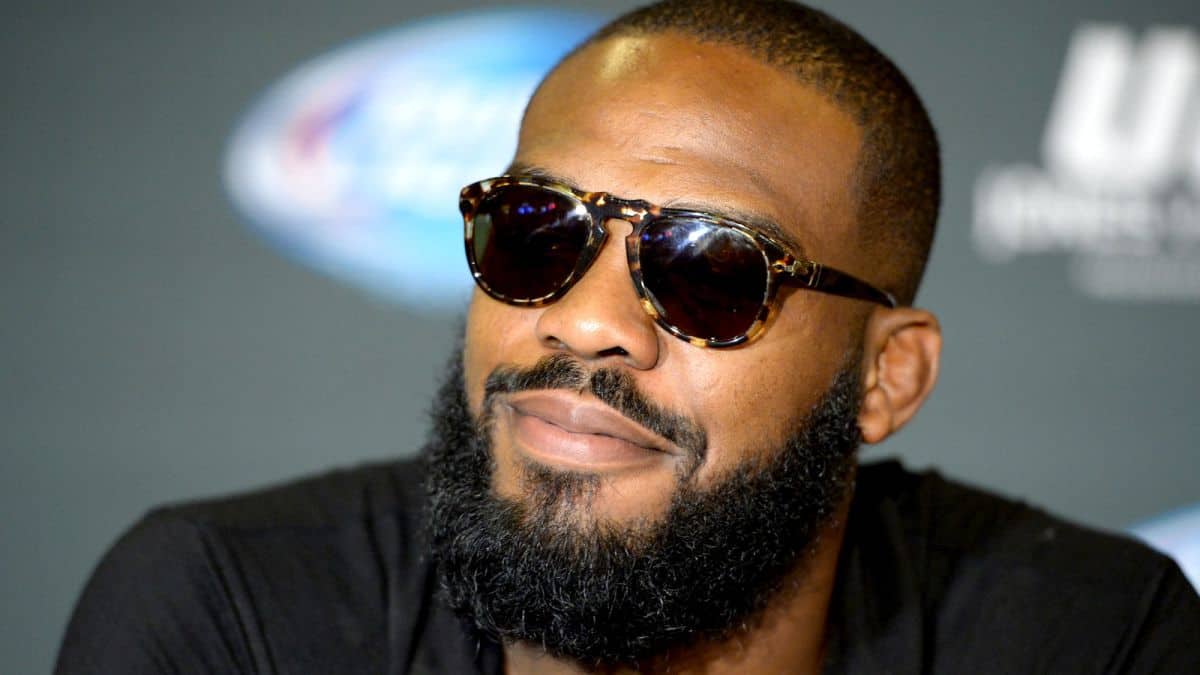 Daniel Cormier and Jon Jones were both quizzed about their feelings on Brock Lesnar being placed on the UFC 200 card. Check out what they had to say: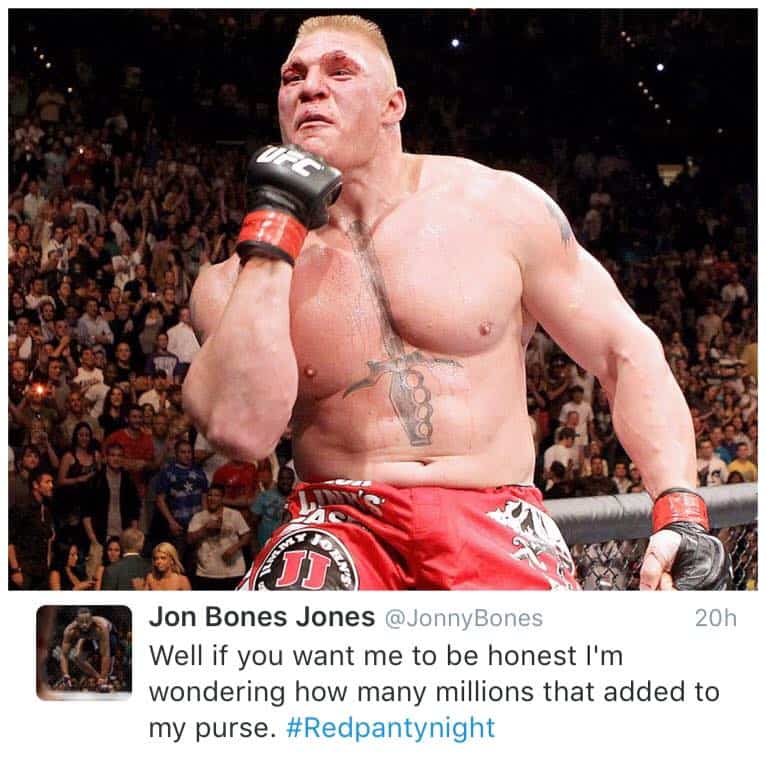 Happy we're getting paid. Merry Christmas https://t.co/OJjsGO6YAv

— Daniel Cormier (@dc_mma) 5 June 2016

But DC's Twitter activities have gone far beyond just discussing Lesnar, as he's still going off on Jon Jones fans. Check out his banter with 'Bones" followers on his Twitter feed:
I smashed 2 of ur favorite fighters and I'm gonna beat ur favorite junkie. It's real as they get. #justwatch https://t.co/HXGJ5JoiEf

— Daniel Cormier (@dc_mma) 5 June 2016
Negative. Get off my Twitter loser and learn to spell https://t.co/7HWrurvyxS

— Daniel Cormier (@dc_mma) 5 June 2016
Guess u did it for me buddy. Thanks Jon and the second fan here's ur answer. If u think like nick u have a chance https://t.co/XftU8Iyyiy

— Daniel Cormier (@dc_mma) 5 June 2016
Hey Jon, do you also eat pieces of shit for breakfast????? https://t.co/t9zs7jr8Fn

— Daniel Cormier (@dc_mma) 1 June 2016