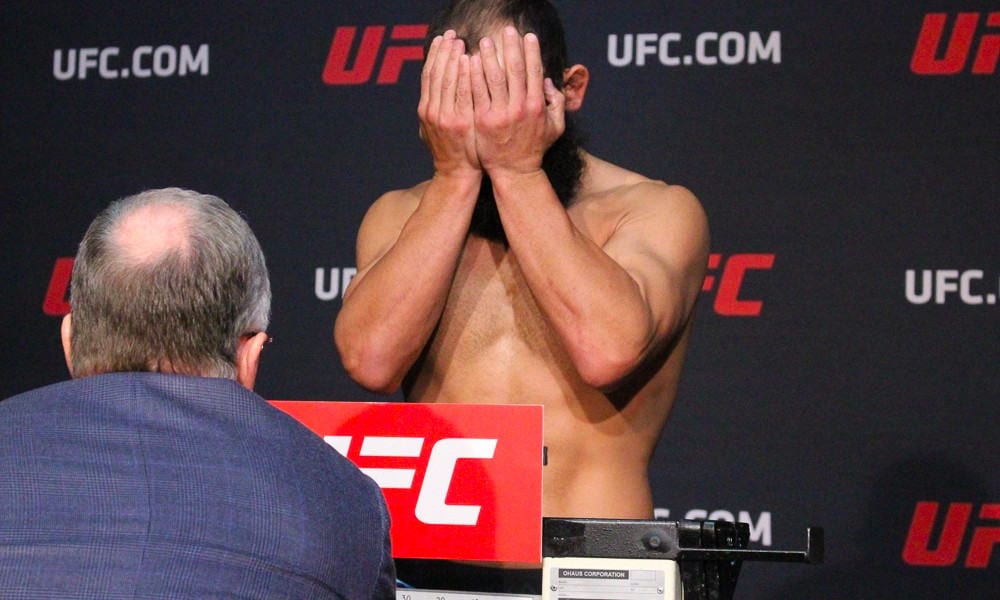 It's no secret that former UFC welterweight champion Johny 'Big Rig' Hendricks has struggled to make the welterweight weight limit of 171 pounds as of late, but he's seemed to have enough criticism from the media regarding his struggle to make weight.
During a recent interview with FOX Sports, Hendricks revealed that the only reason he threw out the idea of retirement earlier this year is so the media can stop asking him 'What's next?':
"I want the press to not start shooting me past my fights. I get so caught up in what's next, this, this, this and this, and it sort of ruined me," Hendricks said. "It sort of got me to where I wasn't focused on the fight I needed right now.

"That's why I said retirement. Cause guess what? Now you guys can't ask me what's next. You've got to be there Saturday and you've got to call me on Saturday and say 'hey are you still going to fight or not?'. Then we can talk about what's next."
Instead of focusing on the continuous 'What if' questions being thrown at him by the media, Hendricks will instead fixate his attention on the things he can control right now, and his opponent tomorrow (Friday December 30, 2016) Neil Magny is one of those things:
"I'm just tired of people asking 30,000 questions that don't revolve around my fight. That's why. Here's the thing, if I didn't mention retirement what would you all be doing right now? You'd all be saying well what about GSP or what about this person or what about this person? I'm done with those questions. What if's — I'm done with what if's," Hendricks said.

"I started coaching wrestling again and it made me realize who cares about what if's. That's not in my control. Dec. 30 is in my control. Neil Magny is in my control. Nothing else is."
While Hendricks admits his competitive drive still lingers inside him, as he has been competing since the age of five when he began wrestling, the most important thing to the former welterweight champion right now is his family. Hendricks would then go on to state that if his wife no longer wants him to compete, as it has put a strain on his family, we will walk away from mixed martial arts (MMA) at her request:
"My last two fights were crap. I know they were crap and if I'm going to fight like that I might as well retire," Hendricks said. "There's no reason to be involved in the sport if I'm not going to fight to my best ability. But you all don't get that. Fans and reporters they don't get that ever since I was five, all I've done is competed against something. I always had a goal. Then whenever you hit a point, there's a point in an athlete's life where it's like is it still worth it? We don't know. I don't know.

"It could be this fight. My wife could be like 'Johny, you know what that wasn't so bad we could do another one'. Could be the fact that my wife goes 'you know what that sucked, Christmas sucked, New Year's sucked, everything sucked, and you went out there even though you won, I just didn't like you being gone'. Guess what? My wife and kids mean more than the belt or UFC or anything else to me. So that's really where I'm at now. I'm really leaning to what my wife wants."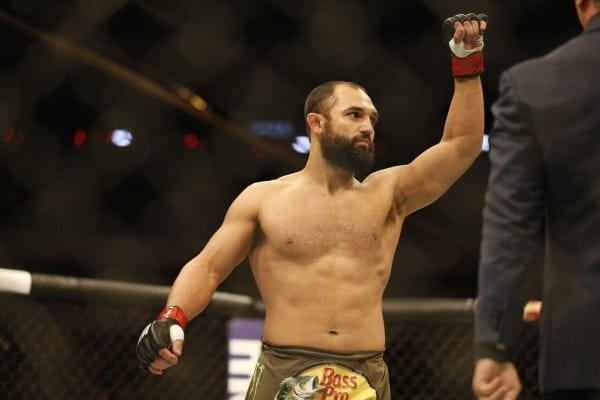 As for Hendricks' fight against Magny tomorrow night, 'Big Rig' says that this training camp has been a rough one, something he hasn't experienced in quite some time, and because of that he's excited to get down to business in the T-Mobile Arena and prove he's ready to fight:
"It's been a crappy camp. I haven't had one of those in a long time so I'm sort of excited to say I had a really crappy camp," Hendricks said. "It was a hard camp, it sucked, I don't want to do another one.

"That means I'm ready for this fight."
After missing weight yet agin for his bout with Magny tomorrow night, however, Hendricks may now have to seriously consider a jump up to the 185-pound division.
Hendricks and Magny will meet on the preliminary card of UFC 207 live on FS1, from the T-Mobile Arena in Las Vegas, Nevada tomorrow night (Friday December 30, 2016).
You can watch Hendricks weigh-in from earlier today (Thursday December 29, 2016) here: