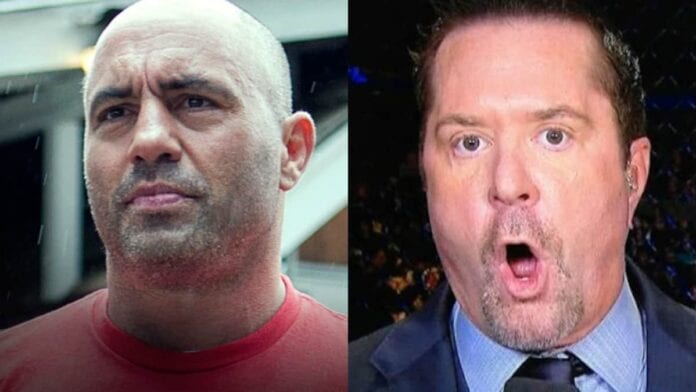 The UFC of 2016 is a far cry from the early days in a lot of ways. One massive alteration in terms of production is the much more aesthetically pleasing and slick appearance of events. Both for the fans at home and those watching live in the arena, the promotion as a whole has become a well oiled machine, working like clockwork on the most part. For the past 20 years, UFC color commentator Joe Rogan has been on hand to see the promotion grow from a guilty sin to a legitimate mainstay in the sports world.
The likeable Rogan also reaches much further than the mixed martial arts world, with his own podcast and successful stand up shows, the 48 year old from New Jersey has his thumbs in many pies right now.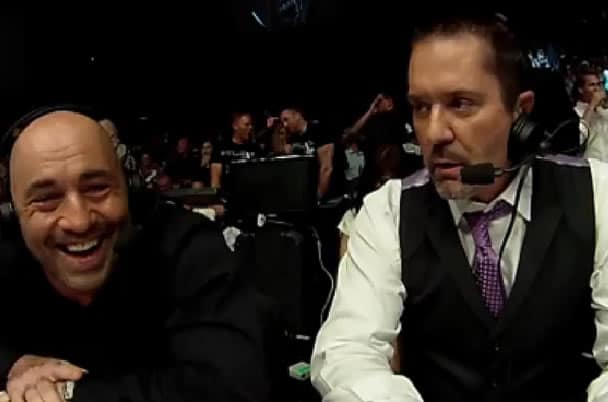 His partnership with the often clumsy and equally entertaining Mike Goldberg could not be scripted. Like something out of an 80's US sitcom, Rogan and Goldberg make the perfect commentating pair, but with rumours of the UFC being up for sale rampant, there's been a lot of talk about Joe Rogan calling it a day on commentating fights.
The larger than life Rogan discussed much during his recent interview with Rolling Stone Magazine, starting with the hot topic of the month; Conor McGregor vs. Floyd Mayweather: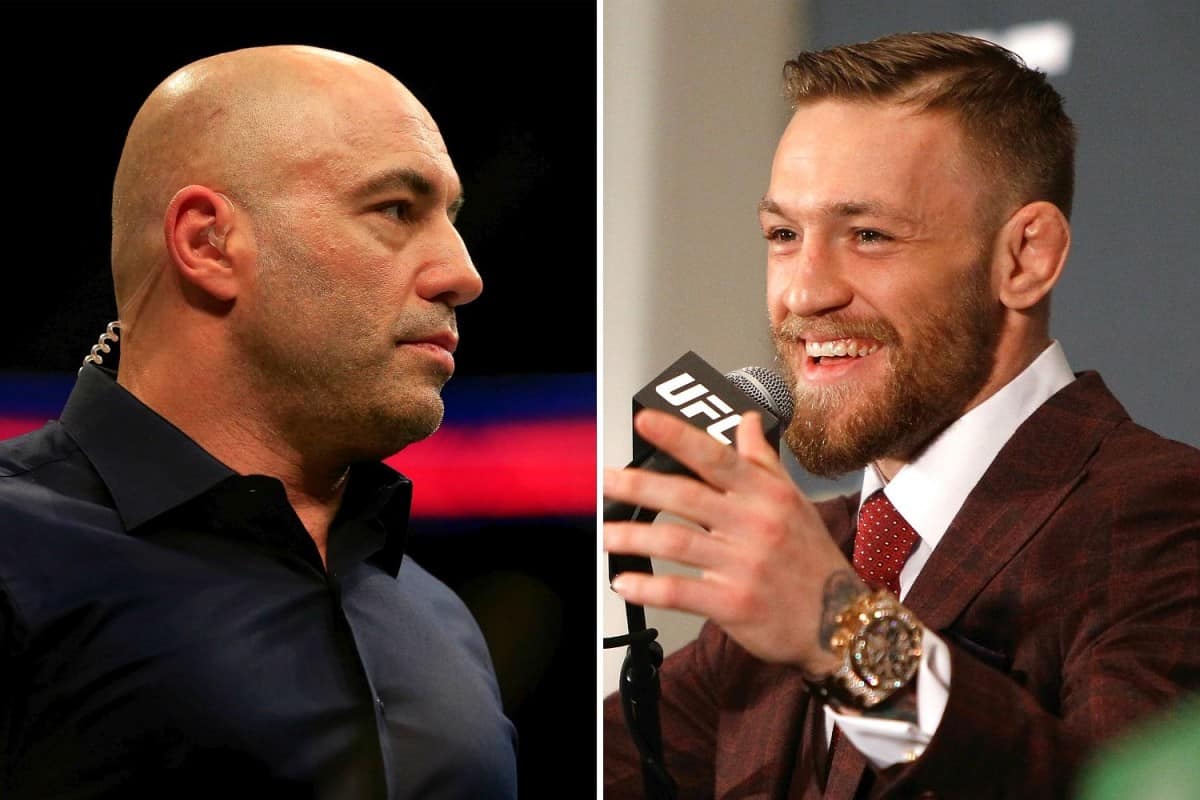 Do you think Conor vs. Floyd Mayweather could actually happen?
Um, I don't think that it's real. But, it could be. And it wouldn't be a good fight for Conor. I can't imagine a world where Floyd Mayweather doesn't box as good as Conor. 
Speaking of Mayweather – is it harder to go from MMA to boxing or boxing to MMA?
Boxing to MMA for sure, because there's a far greater learning curve in the grappling, and there's no grappling in boxing – but MMA does have boxing. MMA fighters have some knowledge of boxing, and some of them are much better at it than others. Like, there's some guys that I think could go into boxing right now and be successful. Uriah Hall's a perfect example. He's got lightning-fast hands, he is a super athlete and his hand techniques are so sharp and clean. I think that he can go into boxing and actually do really well on a professional level. I think Anderson Silva in his prime probably could have done well as a professional boxer. 

But, what do I think would happen if Roy Jones Jr. fought Conor in an MMA match? Conor would fuck him up…
continue…