UFC Fight Night 88 went down in Las Vegas, Nevada last night (Sunday May 29, 2016) with a highly underrated line up of promising prospects. The headline bout featured two fighters that represent the future of the 135-pound division, as Thomas Almeida looked to keep his 21-fight unbeaten streak going against 8-0 Cody Garbrandt. Turns out it was 'No Love' who would keep his unblemished record, and he did it in very brutal fashion.
The fight itself didn't even make it out of the first round, as Garbrandt just proved to be way too much for Almeida. As many of us had thought, it was more about the footwork and defense, or lack thereof in the case of 'Terminator' that would prove crucial in this scrap.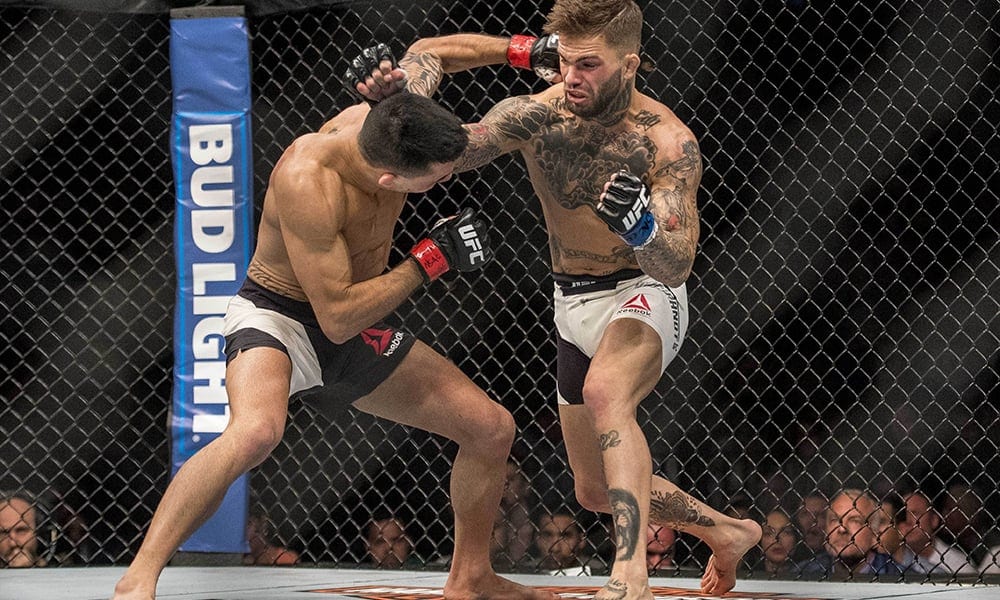 The destructive force of Almeida's striking was met with superior defensive skills, and much better footwork and timing from the Team Alpha Male prospect Garbrandt. In case you didn't catch it last night, here's the savage finish from the UFC on FOX Facebook page:

So it was a swift and dominant performance from Garbrandt, who improves to 9-0, but what was missing from the event? Yep, you guessed it, commentary from Joe Rogan.
Fortunately Rogan was watching live with Brendan Schaub and Bryan Callen and their reaction's were caught on a live stream broadcast.
Podcast recording with Joe Rogan's reaction on page 2…
continue…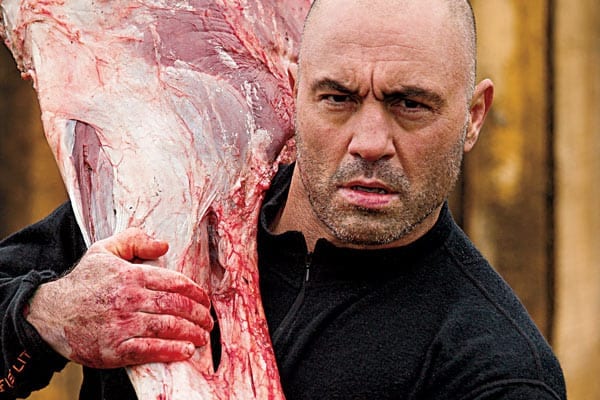 It will be a ad day if/when Joe Rogan leaves the UFC. The long time color commentator has discussed not renewing his contract when it expires this Summer, and said he would '100% leave' if/when the promotion eventually sells.
Checkout his classic reaction to the Garbrandt vs. Almeida finish. The good stuff is at 3:01:00, but of course the whole segment is awesome!
"OOOOoooohhh, Cody nailed him, OOOOoooohhhh Garbrandt is all over him. Cody is legit as f*ck. He didn't just beat him, he took him out in the first round. Cody is an animal, look at the technique, going to the ground and pound straight to the hammer fists, oh my God. That was beautiful. To me that was like a mountain covered in snow with a sunset. It's right up there with ass to waist ratio."